DOOM 4 Beta codes release with Wolfenstein pre-orders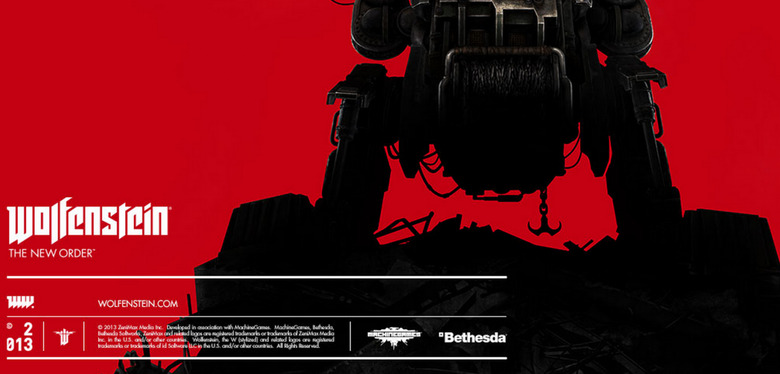 Today the next generation of DOOM has been brought on in Beta form. This game will be released first with boxed copies of the game Wolfenstein: The New Order. In other words – just so long as you're getting your OG gaming fix on in one form, you'll be invited to jump in on the other.
Wolfenstein: The New Order will be released on May 20th, 2014 in North America for a variety of machines. Included in this first pack is PlayStation 3, PlayStation 4, Xbox 360, Xbox One, and PC -but you'll need to buy the boxed copy of the game to get in on this Beta of Doom. Doom, meanwhile, is no longer called Doom 4, but DOOM, while Wolfenstein: The New Order centers on an alternate universe where the Nazis won.
"Wolfenstein: The New Order once again centers around the series' iconic war hero, B.J. Blazkowicz and this time faces alternate version of the 1960s in which the Nazis won World War II. As the only man capable of rewriting history, with the help of a small group of resistance fighters, infiltrate their most heavily guarded facilities, battle high-tech Nazi legions, and take control of super-weapons that have conquered the earth – and beyond." – Bethesda
The DOOM Beta itself will not be available on May 20th as Wolfenstein is – so no freaking out grinding your teeth into the packaging yet! Instead you'll be guided through a sign-up process which will result in you choosing the platform with which you'll want to play DOOM, while "Beta timing and platform options are subject to Bethesda Softworks' discretion" according to their Beta FAQ.
For those of you wishing to play both games right this minute, there's always the originals for you to have a hack at. First you're going to want to head to Wolfenstein 3D for the original thriller as played for free in-browser thanks to Bethesda. Then for DOOM you'll want to hit up DOOM GLES for Android – it's the original DOOM with hardware acceleration – made better depending on your Android device's innards!