Doogee Mix 4 has an odd solution to the notch problem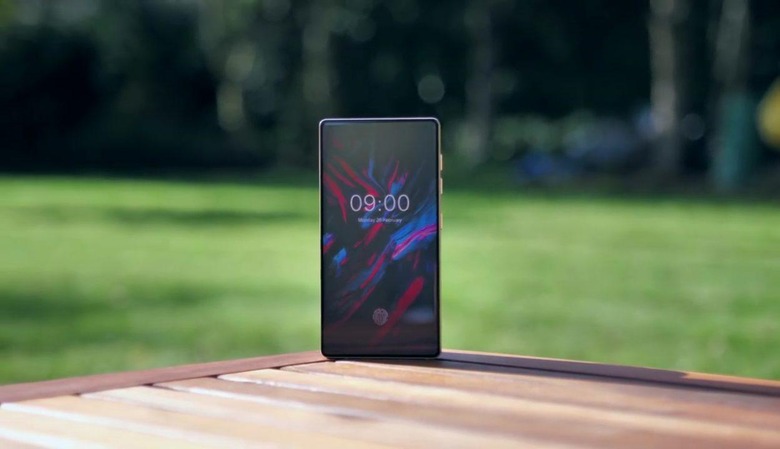 These days, it seems that there are only two ways to solve the problem of front cameras and sensors. Either you have a notch or you have a bezel. The rush to copy Apple may have left manufacturers little time to actually consider other possible solutions. Some companies, however, are more interested in being remembered as a pioneer than making a quick but sure buck. One of those is Chinese OEM Doogee and its Mix 4 has a solution that is just as curious and almost ridiculous as the Vivo Apex.
We'll cut to the chase. The Doogee Mix 4 is a slider phone. But instead of sliding down to reveal, say, a QWERTY keyboard, the Mix 4's back actually slides up to reveal, you guessed it, a row of sensors, including the front-facing camera. Yes, everything seems to be there, including ambient sensors and, curiously, the earpiece speaker.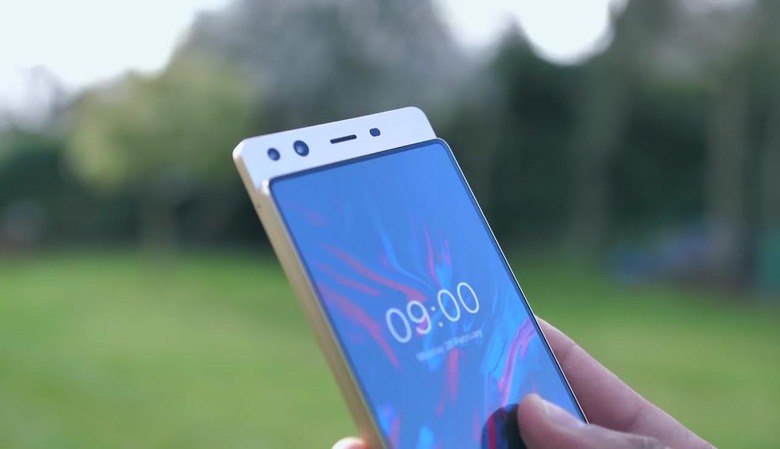 The Vivo Apex slides out the camera only and from inside the body. The rest of the gang are hidden in other areas or replaced by some other experimental technology. The Doogee Mix 4 seems to offer a no-compromise solution, using the exact same regular components. Actually, there is one compromise. The Mix 4 is 11 mm thick, considerably thicker than an iPhone X or even the now thicker Samsung Galaxy S9+.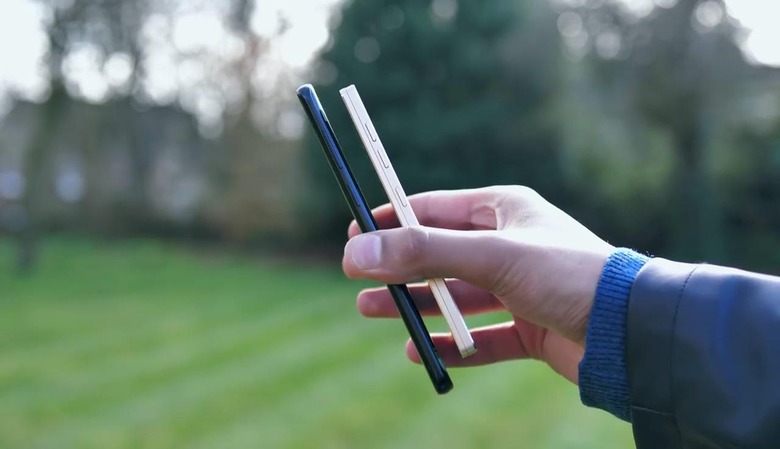 That said, Doogee's idea isn't without its flaws. For one, sliders aren't exactly the sturdiest and most long-lasting form factor, introducing structural weaknesses in its body. It also raises the question of how features like ambient light detection or the speaker will work when tucked in between two metal slabs.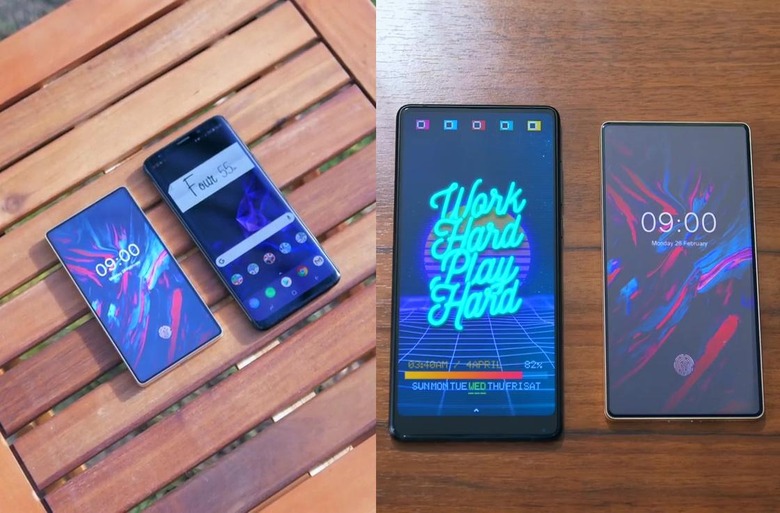 Doogee has a lot of time to figure this out. Unlike Vivo, it doesn't even have a working prototype and the "phone" that YouTuber Mrwhosetheboss is simply a dummy unit. And that's presuming this isn't a very late but very well done hoax in the first place. It's admittedly an interesting alternative to what we've seen so far and could give the likes of Samsung and Xiaomi reason to worry.
VIA: Mrwhosetheboss