Doodle 4 Google 2013 state winners revealed, contest opens to vote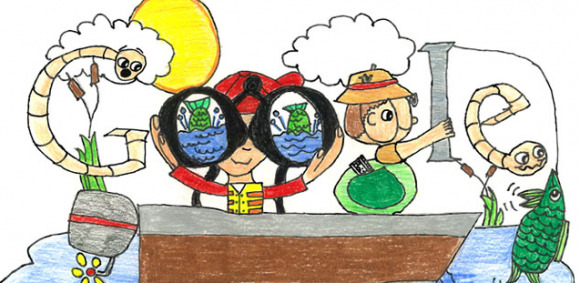 On January 14, Google kicked off its 2013 Doodle 4 Google contest, which sought doodles from students K through 12 across the nation on the theme "My Best Day Ever." The first stage of the contest has reached its end and Google has selected winners from each state, publishing their doodles in each age group and asking the public to vote for the one they like most.
Over 130,000 drawings were submitted, according to the announcement, all of which were sorted through for a roster of winners categorized by state and age group. The public is being asked to vote on the doodles they feel are best, with each person being able to vote once per age group for the sum of five votes total. You can see the winning doodles here.
Google informed the winners in a rather exciting way, sending an official "Googler" to each student's school to make the announcement and join in the celebration with them. The Internet giant praised the entries, calling the imagine and creativity involved in them impressive. Among the winners, five national finalists will be selected, and then from those a final single winner will be chosen.
The contest is being offered in partnership with the American Museum of Natural History, which will hold an exhibition from May 22 to July 14 showcasing the winners from each state. The contest first started back in 2008, and had run annualy since then, with variations of the contest being offered elsewhere across the globe. Last year's contest garnered 114,000 entries.
[via Google Blog]