Don't fret the car hack says Harman Kardon chief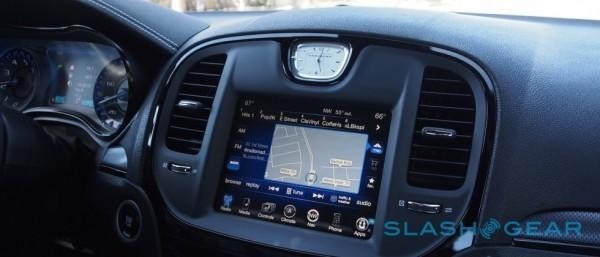 Fiat Chrysler infotainment supplier Harman Kardon has denied there is a widespread issue with its dashboard tech, despite a new investigation by safety regulators. 1.4 million of the company's touchscreen multimedia and navigation systems, branded Uconnect by Fiat Chrysler, have been at the center of a safety recall recently, following the discovery that hackers could remotely access them. That prompted a further NHTSA investigation, something Harman Kardon insists will come up empty.
"We do not believe this problem exists in any other car outside of Fiat Chrysler," Dinesh Paliwal, chief executive of Harman Kardon, told Reuters.
In fact, Paliwal suggests, the issue was not one of its own hardware, but merely of the cloud aspect that Fiat Chrysler paired it with.
"Our system was safe and secure," the CEO argued.
The automaker patched its cloud in late July, fixing the potential exploit that allowed security researchers to remotely access the Uconnect system installed in a target Jeep that was traveling on the highway at the time.
"Once you leave the door of the house open," Paliwal said, "somebody will walk in and they can do whatever they want."
That cloud patch addressed the problem, FCA said, though the company also made available a selection of software updates – provided on a USB stick – that added further security tweaks to affected models.
Still, the National Highway Traffic Safety Administration clearly isn't taking any chances. It requested further data from the infotainment provider on its systems for other manufacturers, with an estimated 2.8m units now under the microscope.
Harman Kardon says it doesn't expect the NHTSA investigation to have any financial impact on its business, though the greater attention paid to the security and safety of car entertainment technologies in general is something the car industry as a whole is going to have to weather over the coming months.
SOURCE Reuters