Don't expect Netflix to start releasing episodes weekly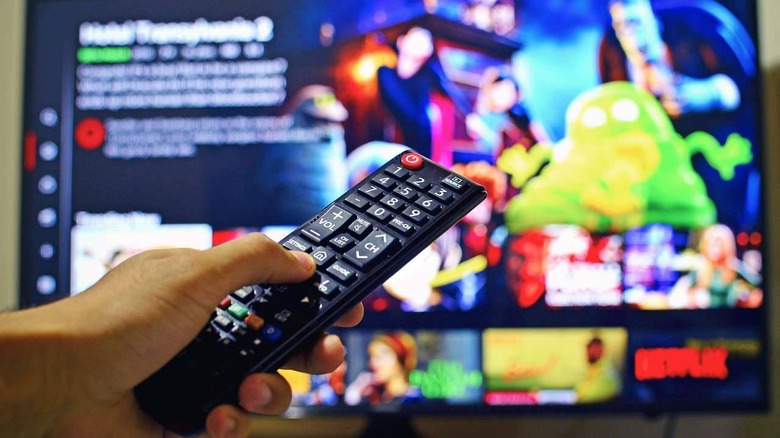 Netflix popularized binge-watching by dropping all of the episodes in a season at the same time. This is a bittersweet arrangement: while it enables users to enjoy multiple episodes in the same time period, viewers also complain that they end up watching an entire season over a few days, leaving them with a year or longer to wait until the next season arrives. Competitor Hulu follows a more traditional arrangement.
Hulu has a number of original shows that it releases on a weekly basis; there have been very few exceptions to this, such as when the company dropped the first full season of its Veronica Mars revival last month. This, too, has proven bittersweet: the weekly releases force users to spread a series out over a full TV season, but it also prevents them from binge-watching (unless they wait until after the entire season airs, risking spoilers).
Netflix, too, has had exceptions to its full-season drops; they largely revolve around staggered releases for certain competition shows like Great British Baking Show. A number of reports over the past week have alleged that Netflix will be changing its release schedule for some shows, shifting to a weekly basis like Hulu and cable TV.
Netflix countered the reports in a number of tweets last week, saying that the staggered release of content for some competition shows isn't new. The decision to withhold some episodes in these series makes sense — by holding back some episodes for a certain period of time, it prevents trolls from spoiling the finale on the day the season drops.
the weekly release of licensed titles (like Great British Baking Show) isn't new and in hopes of keeping Rhythm + Flow's winner a surprise, we're trying something new! but not happening with more new shows than that

— Netflix (@netflix) September 3, 2019
That's good news for subscribers who were upset about the alleged plan to ditch the binge-watching model. Netflix has addressed other rumors in the past, including old claims that the company would be adding advertisements and, more recently, allegations that it would be releasing a free ad-supported model.