Don't buy a smartphone on a whim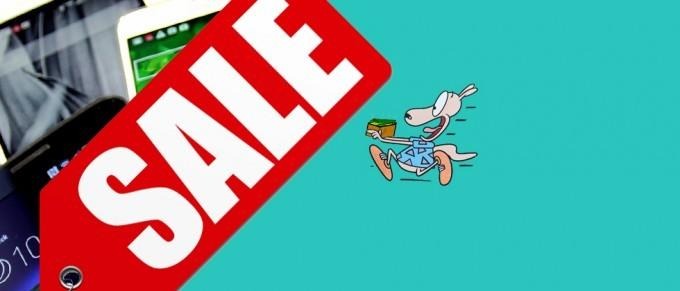 Do yourself a favor and put your cash away. If you see a smartphone on sale this weekend, for a limited time only, don't jump on it. Especially if you've never heard of the phone before. Especially if this phone was not something you'd planned on buying any time soon. A smartphone is not something you should make a quick decision on. At several hundred dollars and a future companion made for several years into the future, this is something you need to think about.
If you have a ton of cash, and dropping $800 on a brand new best-in-class phone isn't a big deal to you, then go for it. You don't need LTE in a smartwatch You may as well switch up phones ever 12 months – or more often than that. Please, go for it – we, the poorer, need you out there to trade in your old phone so it's available at an intelligent, worthy price for the average consumer.
Those of you out there in the middle class, listen up: you don't need a brand new smartphone. I'm not saying this to people whose companies pay for phones for them. That's just fine.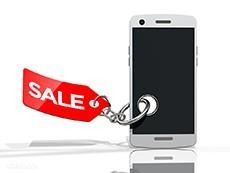 I'm talking to the people who see a door-buster sale on a smartphone and say, hey, that's a good deal! I should get that phone because it costs less than it did earlier this week.
That's a bad idea.
Do not jump in on a device that you'll be using for the next couple years of your life every single day, multiple times a day. Consider your options, and buy intelligently.
The one instance in which you SHOULD seek out a sale is when you've had your eye on a smartphone for weeks (at least), and you've weighed your options, and you've found the device suddenly on sale.
Not the device you wanted, but with less internal storage. Not the device you wanted, but with a smaller display. The device you wanted – exactly that ONE device you wanted. If that device is on sale this weekend, go for it.
Everyone else – do not fall victim to early morning shopping. If this weekend contains the words "Black Friday" or "Cyber Monday" for you, please consider the idea that you're probably buying something on super sale because the company that's selling it couldn't get rid of it any other way.
Let us know if you're considering anything crazy, we'll talk you through it.