Don't bring flaming BMWs indoors warns government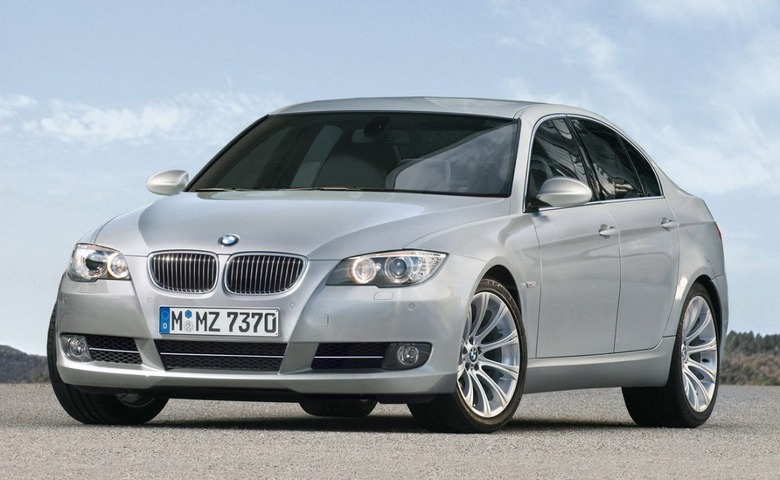 Safety regulators in the US have warned owners of certain BMW 5- and 6-series cars that they should park outdoors after a fire risk in over 367,000 vehicles was identified, though BMW insists only one incident has actually been recorded. The National Highway Traffic Safety Administration (NHTSA) confirmed that a battery cable in certain 2004-2010 BMWs may have been incorrectly attached, with the possibility of overheating and even fire, even when the car is not in use. The issue affects 1.3m cars worldwide.
Although issues were first observed back in 2006, BMW says [pdf link], it claims subsequent investigations failed to identify the cause of the problem. A new round of testing in April 2011 finally discovered the fault after putting particular attention on the "special environmental or operational conditions around the battery terminal areas."
"The insulated bulkhead connector for the positive battery cable may have been incorrectly attached to the trunk floor panel, which can lead to a loosening of the bolt connection. As it loosens, an increase in electrical resistance at this cable connection is possible and could cause the cable connection to overheat" the agency said. "As a precaution, owners are advised to park outside until the remedy has been made."
Still, BMW is keen to highlight the voluntary nature of the recall, and points out that actual incidents of fire have affected a tiny minority of owners. "We've got one known case of actual fire here in the US, having sold 367,000 cars" spokesperson David Buchko said, and the recall notice claims no injuries have been caused.
BMW will be contacting all owners of relevant vehicles, and beginning an inspection and repair process from April.
[via Detroit Free Press]