Domus system promises simple home automation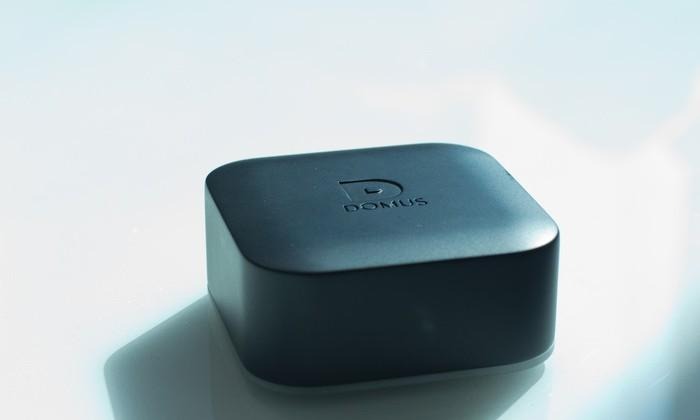 Domus is the latest addition to the growing number of connected home automation systems, and it promises to have a low bar of entry with a $33 starting price. Using Android and iOS smartphones and tablets, users are able to remotely control certain aspects of their home or office, as well as schedule tasks, monitor energy usage, and more. The system is comprised of the iPlug smart outlet adapter, the Domus app, and the iCon unit for WiFi and IR control.
The Domus home automation system works with the Domus Cloud, and is simplistic in nature — users download the app, plug in the iPlug and set the iCon relatively near the devices they want to control. Through the smartphone, then, devices can be controlled and things about one's home can be monitored remotely.
The smart plug is available for use just about anywhere in the world, with different styles being offered to match regional outlet types. The iCon unit, meanwhile, is said to support "any IR device", including those from makers like JVC, Sony, Philips, Hitachi, Sharp, Toshiba, and more.
Domus Living, the company behind Domus, is looking to raise $100,000 CAD on Kickstarter, and so far it has raised nearly half of that amount at $42,000 with 23 days left. A single Domus smart plug can be had via a $39 pledge, while a plug and controller will run $69. Shipping it estimated for 2015.
SOURCE: Kickstarter