Domino's will start delivering pizzas with e-bikes across the US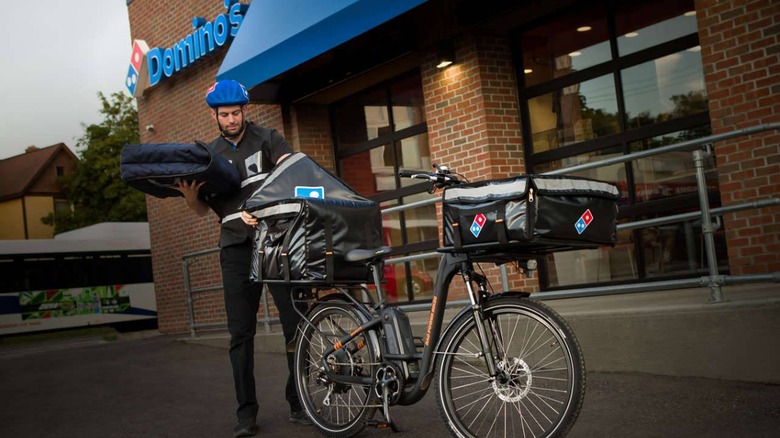 The next time you order Domino's, your food may arrive in the back of a custom-built electric bicycle. The company has announced plans to start delivering orders using e-bikes in multiple markets across the US under a partnership with Rad Power Bikes. Domino's says it already tested e-bike deliveries with multiple corporate-owned stores in New York and other big cities, observing both service and delivery improvements at those locations.
Some Domino's stores have already used regular bicycles to deliver orders; according to the company, employees at these locations preferred electric bicycles over regular road bikes. As well, the company says that stores with e-bike deliveries are able to hire people who don't have a driver's license.
Thus far, Domino's has used the custom e-bikes in New York City, Miami, and Houston. The response was excellent, at least based on the company's announcement today, prompting it to introduce 'hundreds' of the e-bikes at corporate-owned stores in other markets. Customers can expect them to arrive in Houston, Salt Lake City, Baltimore, and more Miami destinations later this year.
As with other electric bicycles, these delivery e-bikes feature pedal-assist motors and offer a range of up to 40 miles before needing to be recharged. Unlike other e-bikes, however, these customized units can hold up to 12 large pizzas per trip. Delivery drivers will be able to travel at up to 20mph, eclipsing regular bike speeds.
Though e-bike deliveries would be impractical or impossible in many US markets, they're excellent for big cities, particularly ones with infrastructure dedicated to the growing bicycle market. The company already uses bicycles for deliveries in many global markets.