Domino's Messenger chatbot updated with full ordering powers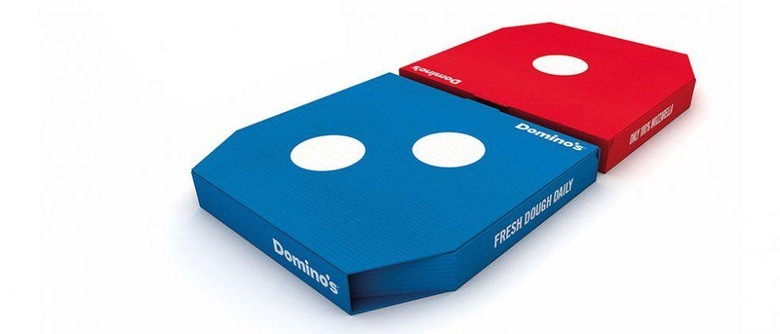 Not too long ago, Domino's introduced its own chatbot for Facebook Messenger, giving its customers an easy way to order a pizza. While great for those who prefer chatting over ordering, it was very limited in its functionality, and therefore not terribly useful. That has changed, with Domino's announcing an update to the chatbot that bestows it with full ordering powers, bringing the company's full menu to Messenger.Domino's drone delivery testing will kick off in New Zealand
The move, to no one's surprise, comes just ahead of the latest Super Bowl Sunday. Much like the first iteration of the chatbot, Facebook Messenger users will be able to initiate a chat message with "Dom," the pizza bot. You'll need a Domino's account first, though, as the Dom bot uses your Domino's account to manage everything.
The chatbot supports ordering from the full Domino's menu, including not just pizza, but also items like wings and salads and such. There is a small catch, though, and that's that you'll need to pay for your order in cash, as there's no way to pay online (presently) if you use the chatbot. It's a good bet well see that change at some point in the future, though.
Domino's has long embraced the growing digital presence in our lives, having first introduced emoji ordering, enabling users to order a pizza using the pizza emoji. You can order using the mobile app, using Google Home or Amazon Echo, and now, obviously, using Messenger. If all that's too high-tech, though, you can always just call in an order, as archaic as that may be.
SOURCE: Domino's