Domino's deploys DOM AI to check the quality of cooked pizzas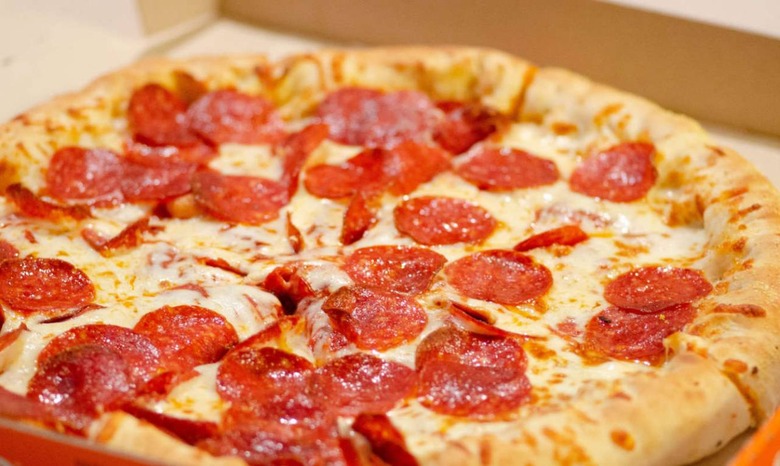 Domino's, an American restaurant chain best known for its pizza products, has announced the launch of a new pizza-checking system that involves an AI called 'DOM.' The DOM Pizza Checker, which was first teased in late 2017, is now live in stores through Australia and New Zealand where it works to verify the quality of cooked pizzas before they're delivered to customers.
Domino's has started advertising the use of DOM Pizza Checker in Australia and New Zealand, where the system is described as a scanner that evaluates whether a pizza has the correct toppings, as well as whether those toppings are adequately distributed across the pizza's surface. This evaluation is performed using artificial intelligence, according to the company.
As shown in the promo video above, the pizza checker is a device that resembles a projector mounted on the ceiling above a flat cutting surface. The cooked pizza is placed on this surface, where DOM makes a quick assessment of it, verifying both its ingredients and overall quality. In explaining the tech, Domino's says the device snaps an image of the pizza, then compares that image to a dataset of other images featuring properly made pizzas.
At this point in time, the pizza-checking system is able to make evaluations across pizza type, toppings, and distribution; it's unclear whether Domino's plans to update the system in the future to cover other types of meals sold at its stores. Pizzas that pass the evaluation are then passed on to customers; pizzas that fail the inspection are remade.
In the future, the DOM Pizza Checker system will be able to send the image it captures to the customer who ordered the food. This is the latest of multiple technologies the pizza chain has embraced; past examples include autonomous pizza delivery vehicles, delivery robots and drones, emoji ordering, and more.