Dolby to launch its own cinema experience to compete with IMAX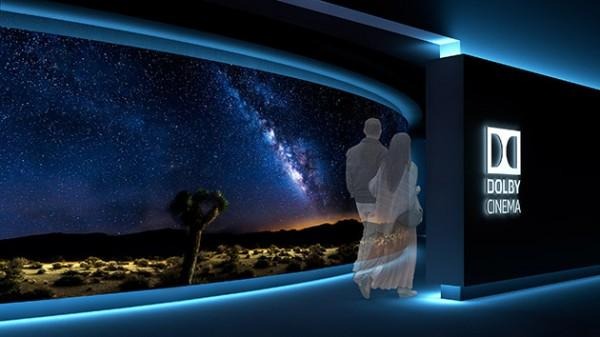 While traditionally known as an audio company, Dolby has just announced its own large screen movie projection format to rival IMAX. Dubbed "Dolby Cinema," the movie-going experience will of course feature the company's sound technologies, but paired with "Dolby Vision" (not too creative with names, are they?), to show a HDR (high dynamic range) video with unmatched visuals.
Dolby Vision was revealed for 4K televisions this year and is said to offer "true to life brightness, colors, and contrast." However, projectors capable of displaying the technology are not yet complete, so when the first Dolby Cinema outlet opens in the Netherlands later this month, it will temporarily be relying on Christie 6P 4K laser projectors.
The real issue at hand for Dolby right now is to expand into more cinemas, especially in the U.S. For that to happen, the company needs two things to happen: first, movie theaters need to make upgrades with expensive construction costs, something Dolby has said it's willing to help pay for. The second is for Hollywood studios to start releasing Dolby Vision compatible movies, which would involve changes in the post-production process.
According to the Hollywood Reporter, movie studios are already interested and negotiations have begun, with Disney believed to be one of the first to release a Dolby Vision film, and the possibility that it might be Star Wars: The Force Awakens. As for consumers, Dolby hasn't specified how much tickets would cost to see a movie in their format, but it's expected to be around $18, making it comparable to IMAX tickets.
SOURCE Dolby