Dodge shows off 2012 Charger Redline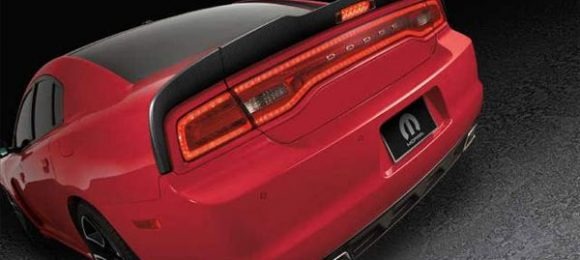 If you are a Mopar fan, Dodge will be showing off a couple cool and interesting cars at the 2012 North American International Auto Show. The cars will include the slick looking Dodge Charger Redline and the Chrysler 200 Super S. the Redline is a showcase for the new Mopar performance kits that will hit dealerships this year.
The new kits on the cars are to highlight the 75th anniversary in 2012 of Mopar. The Redline has a Hemi V8 with 590hp. That engine kit isn't all the car gets though; it also has a high performance exhaust, a carbon-fiber front splitter and other carbon-fiber parts. The engine has an aluminum block to shed 100 pounds from the car.
The Super S has 18-inch wheels, a new chin spoiler, and a new trunk lid spoiler along with a coil-over suspension for better handling. It's not clear if these cars will be sold or if they are simply to show off the performance kits that a buyer can add to their own stock vehicles.
[via FreeP]