Dodge Announces Plans To Exit NASCAR Competition At The End Of 2012 Season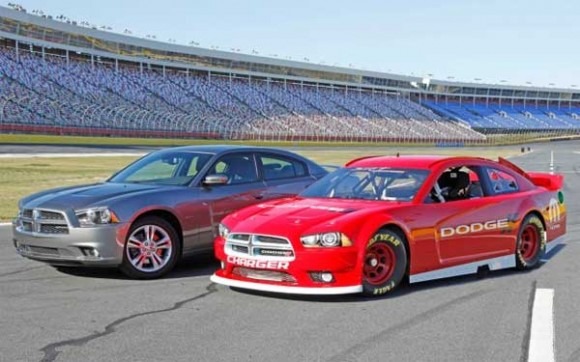 NASCAR is one of the most popular sports in the world and one of the most heavily viewed motorsports anywhere. Regardless of how racing fans feel about NASCAR and how competitive the vehicles are, losing a major auto brand from such a big racing series isn't a good thing. Dodge has announced that at the end of 2012 season it will withdraw from NASCAR competition.
That means that the recently unveiled Dodge Charger racecar won't be in the NASCAR field next year. The last NASCAR racing team driving a Dodge product is Penske Racing. Penske announced back in February that at the end of 2012 season it would end its partnership with Dodge. That partnership saw the Penske team driving Dodge race cars since 2003.
Dodge says that it has been an "intense five months" working to identify and evaluate options in the NASCAR series. I would assume that means Dodge attempted to find teams willing to leave their current automotive brand and move to Dodge products. This isn't the first time Dodge has left the NASCAR racing series.
Dodge left NASCAR previously in 1977 and didn't return until 2001. The automaker has won 55 races since returning in 2001 and 215 in NASCAR overall. Penske Racing has announced that it will be driving a Ford in the 2013 NASCAR season.