DoCoMo SH-02E ZETA first phone to use Sharp's frugal IGZO screen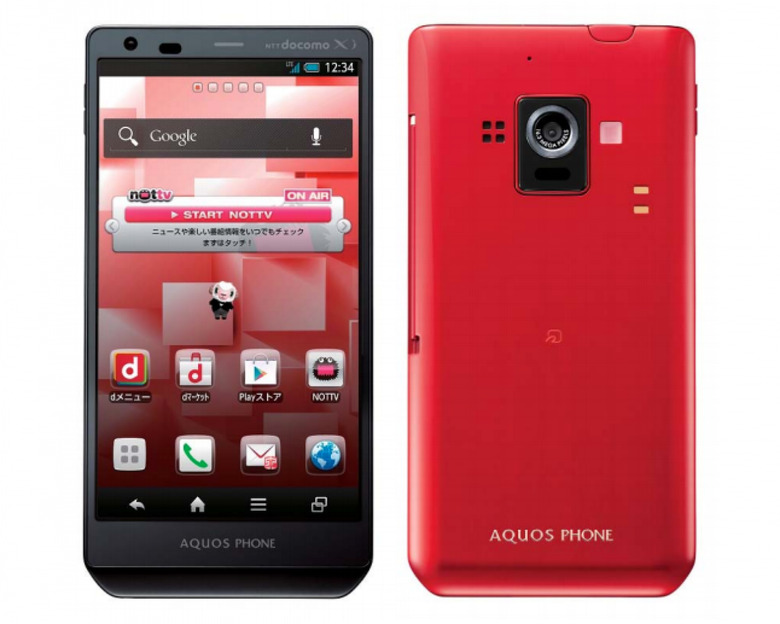 DoCoMo has launched the first smartphone to use Sharp's IGZO display technology, the AQUOS PHONE SH-02E ZETA, promising economy advantages as well as increased brightness for outdoor use. Sharp's panels were originally tipped to show up in Apple products, potentially the third-gen iPad, however it's taken a little extra time to get them market ready, with the new DoCoMo Android phone the first to benefit. Still, the SH-02E is more than just a screen trailblazer: it also packs a 16.3-megapixel camera with both optical and electronic stabilization.
There's also a 1.5GHz quadcore APQ8064 processor, WiFi, NFC, LTE, and a front-facing 1.2-megapixel camera, along with a waterproof and dustproof chassis. As with so many Japanese devices, there's 1-Seg and NOTTV digital TV reception, and a 2,320 mAh battery to keep it all running.
IGZO displays use indium gallium zinc oxide instead of amorphous silicon in the LCD, a more efficient material – 40x more efficient for electron mobility, in fact – that allows for smaller pixels. Those smaller pixels require roughly a third less backlighting, which cuts down on power consumption in normal situations, or allows for a standard backlight to produce a brighter picture.
NTT DoCoMo also says that the SH-02E supports pen input, and the narrow side bezels mean the phone is just 68mm wide. The display also supports a new audio system which vibrates the whole panel to transmit sound directly into the ear.
The SH-02E will go on sale in November or December this year, though there's no word on whether a launch outside of Japan is planned.