Do we need RGB mousepads? SteelSeries QcK Prism says yes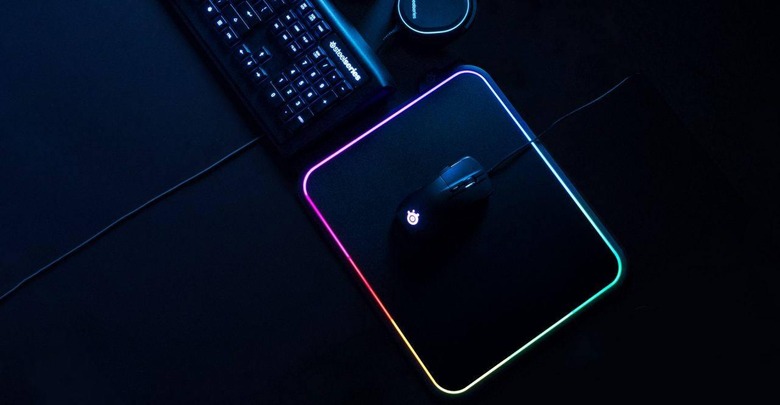 Once upon a time, the mousepad was a relatively simple product that didn't need to draw a lot of attention. With the rise of RGB PC accessories, though, nothing is safe. Indeed, manufacturers have begun adding RGB functionality to everything they can, and SteelSeries is joining the ranks of those who have decided that mousepads need to light up too.
In fairness, SteelSeries isn't the first company to release an RGB mousepad. The company does say, however, that its QcK Prism is the first dual-sided RGB keyboard. One side of the mousepad is outfitted with cloth that grants you friction when you need it, while the other side features a polymer coating that you can use when you're looking for more of a glide.
As the name implies, the QcK Prism uses SteelSeries' Prism RGB illumination. There are 12 different zones surrounding the mousepad, and those zones support "millions of colors and lighting effects." Given that, you should be able to make your mousepad display whatever color combinations you can imagine.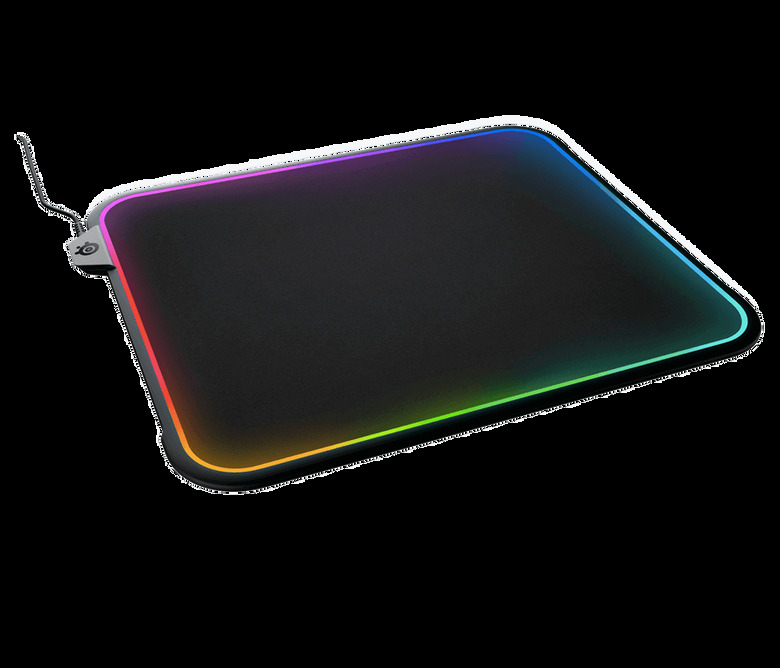 Perhaps the coolest thing about the QcK Prism is that it supports SteelSeries' own GameSense, which displays game information using the RGB lights on your accessories. For instance, games that support GameSense can use the lights on your accessories to display information on ammo levels, ability cooldowns, and player health.
With SteelSeries Prism Sync, you can also sync up the colors on your QcK Prism to match your other SteelSeries Prism accessories, giving you a matching color profile throughout. All in all it doesn't seem like too bad a device, assuming you're the type of person who wants lights on as many pieces of equipment as possible. The QcK Prism is available now through SteelSeries' website, though its $59.99 price tag may scare away some folks who are used to $10 mousepads.
SOURCE: SteelSeries