dmedia M0 WiMAX MID promised for Computex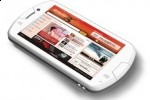 dmedia's G400 WiMAX MID turned out to be something of a damp squib; slated for a triumphant launch at CES 2009 back in January, the touchscreen device ended up a no-show.  Now dmedia is back with what looks to be a refreshed version, the dmedia M0 WiMAX MID.
As before, the company are playing up the M0's integrated WiMAX, which uses Fujitsu's WiMAX power core and application processor.  There's also a 5-megapixel camera with autofocus, mobile TV, video and VoIP and GPS.  The whole thing is said to measure just 137 x 74 x 14.5 mm and weigh 200g, with control via the 4.3-inch touchscreen.
Unfortunately dmedia are off to a poor start again, as the M0 was supposed to show up at Mobile World Congress back in February; if it did, it failed to make a splash.  It's also said to be visiting Computex this coming June; third-time lucky, perhaps?
Original dmedia G400: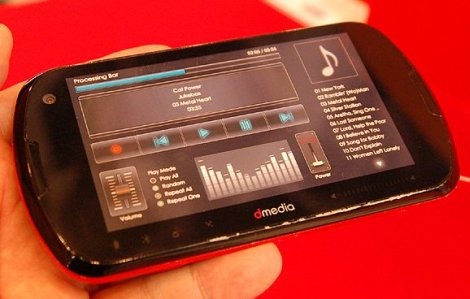 [via Pocketables]