DLP Cinema unveils new enhanced 4K chip for big screens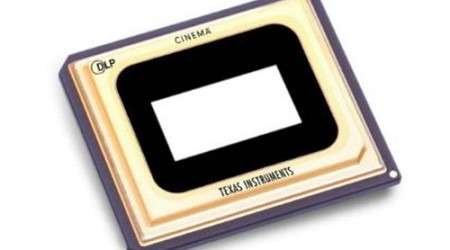 When it comes to projectors many of them use DLP chips inside to produce the images we see on the screen. The DLP tech is used in a wide range of projectors from the ones we watch in the theater to the ones we see at home and in the office.
DLP Cinema has announced a new upgraded 4K DLP chip that is aimed specifically at use on larger screens. The new chips have started shipping to major movie theater projector companies like Barco, Christie Digital, and NEC reports TI. Projectors with the chips will start making their way to the market for installation in Q1 2011.
The 4K chip will allow makers of projectors to build them to be the brightest and most energy efficient digital cinema projectors in the world and the 4K chip supports screens up to 100 feet wide. 3D screens are supported that are up to 75 feet wide. Contrast ratios for the chip are up to 2500:1 and have lots of light output.