Dlodlo has big talk for tiny V One virtual reality glasses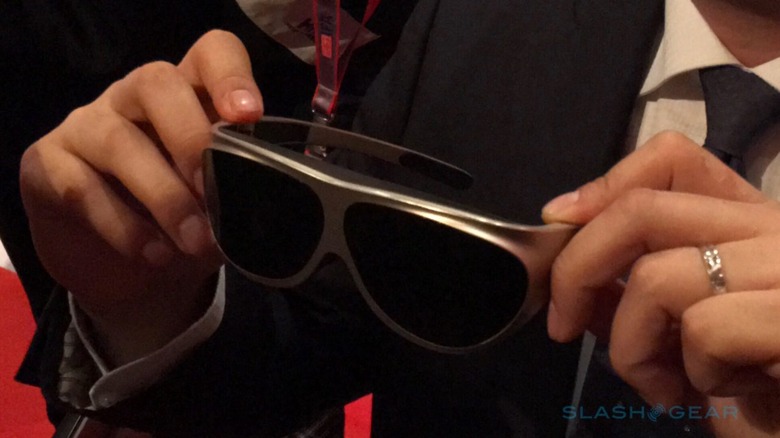 If VR and AR are to break into the mass market, they're going to need to slim down and raise their style game. That's what Chinese startup Dlodlo – you pronounce it "dodo" like the unfortunate bird – is aiming to do, a well-funded VR headset maker hoping to sneak up on Oculus and Vive and best them both with "the world's first sunglasses-like VR glasses."
While the name might not be familiar, Dlodlo has no shortage of talent with impressive CVs from the tech industry: Alibaba, Motorola, Cisco, and more.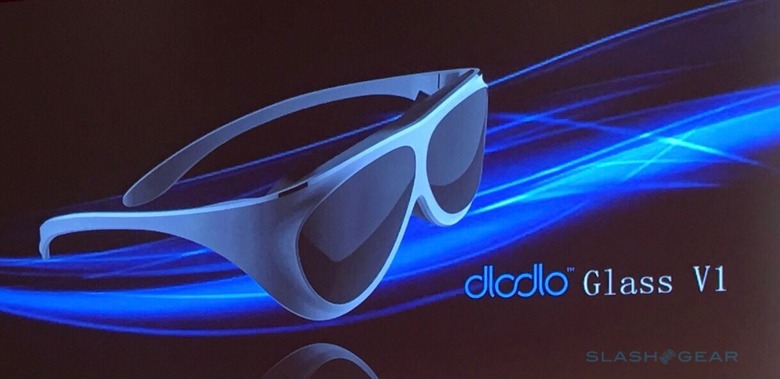 Baking virtual reality and augmented reality into a set of glasses which don't instantly single you out as a geek is the pipe-dream of many, not least Facebook's Mark Zuckerberg who discussed the gradual streamlining of VR/AR tech into more fashionable frames at the F8 developer event earlier this month.
It faces no short list of challenges, however. One of the biggest is the display itself, which needs to be sufficiently high-resolution – and, if you want augmented reality and the ability to overlay digital graphics on top of the real-world, transparent, too – to be usable in everyday life.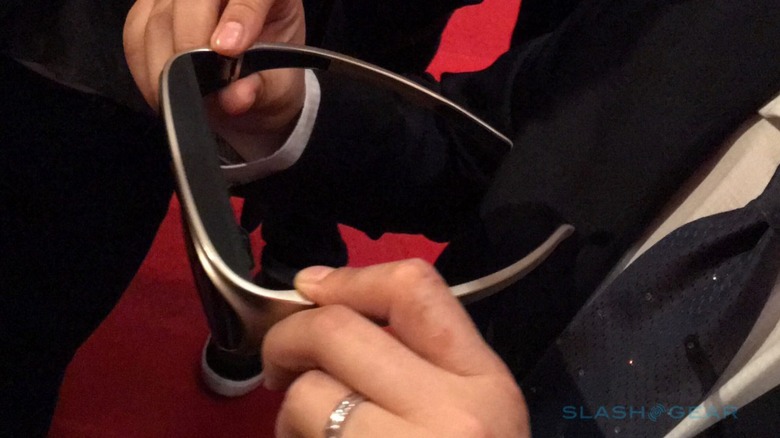 Then there's battery life. Oculus and HTC Vive trail their power cables behind them, while Samsung's Gear VR borrows your smartphone's battery. One of the biggest criticisms of Google Glass, of course – which had just one display – was that while it was fairly lightweight and not especially bulky, it only ran a few hours on a single charge.
Dlodlo's answer is Glass V One – the "V" apparently stands for "Virtual Reality". The aluminum headset weighs 78 grams and have lenses just 16mm thick'; "You can barely tell the difference between our V One and sunglasses," cofounder and VP Thomas Lee says.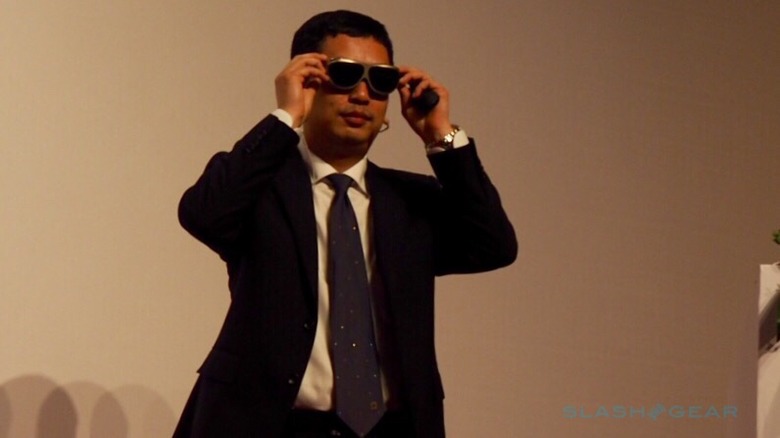 As you might expect, at that weight something has to give. Dlodlo has split the display from the processing box, a smartphone-sized pack running the company's own DLOS custom OS – built on top of Android 5.0 – with a virtual reality interface.
It supports both direct connection to a PC – so that you could effectively run any PC app, albeit with the possibility that controlling them might not be designed for headset us – and to a phone.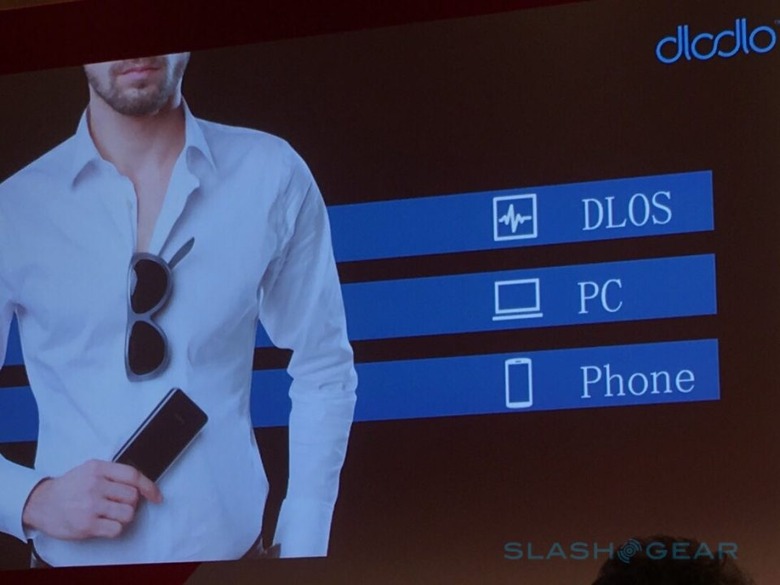 The V One headset runs at 2560 x 1040 resolution, with a 100-degree field of view, and adjustment for up to -3.0 diopter vision adjustment. It has a 9-axis accelerometer. As for the D-Box, that's 117x 59.6 x 9.5 mm and weighs 106g. Inside, there's an Ultra-Octa 1.6GHz processor with PowerVR G6230 graphics and 4GB of memory, together with WiFi a/b/g/n, Bluetooth 4.0, and a microSD slot to augment the 32GB of storage.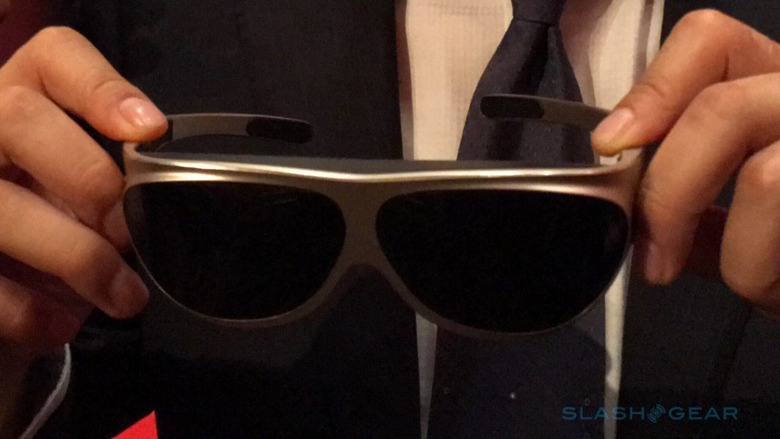 Ports include mini HDMI and microUSB, and the battery is a removable 5,000 mAh li-ion pack. You also get a headphone jack, while the V One headset has a built-in microphone.
Pricing? That we'll have to wait to hear about when Dlodlo brings the V One along to a launch event midway through 2016 in New York, or so Lee promises. There's plenty to do between now and then, with the headset currently just a design prototype and non-functional.