DJI's newest drone has twin cameras and can see heat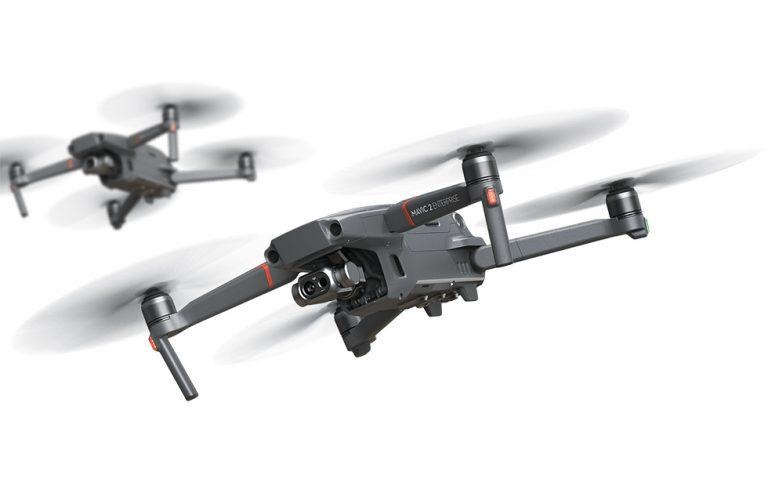 DJI has unveiled the Mavic 2 Enterprise Dual, a new drone targeted at industrial use. This model features thermal cameras developed in partnership with FLIR, making the drone useful for surveillance, search and rescue, and similar tasks. With this tech, pilots can view the temperature of an object, monitor certain temperature ranges, and more.
Unlike DJI's consumer drones, the Mavic 2 Enterprise Dual is targeted at industrial use — for utility companies that need to monitor structures from the sky, businesses that need to inspect the top of towers or survey properties, and similar uses. Unlike the regular Mavic 2 Enterprise, the new Dual model includes thermal cameras.
The FLIR Lepton thermal microcamera provides users with Spot Meter, a feature that shows the average temperature of an object, as well as area measurement, which shows an area's lowest, highest, and average temperatures. These are joined by Isotherm, a feature that lets pilots assign specific colors to temperatures ranges.
Finally, the camera also supports FLIR MSX, the maker's multispectral dynamic imaging, which embosses light details onto thermal imagery to help pilots see things that may otherwise be hard to discern from the raw footage.
The camera housing is stabilized using a three-axis gimbal and is joined by a side-by-side 4K sensor that captures regular footage. Operation takes place through the DJI Pilot flight control app. Other features include a 2400 lumens spotlight, loudspeaker, and M2E beacon.
The Mavic 2 Enterprise Dual drone is available in the US for $2,699 USD.