DJI's new European partnership tests drones in emergency missions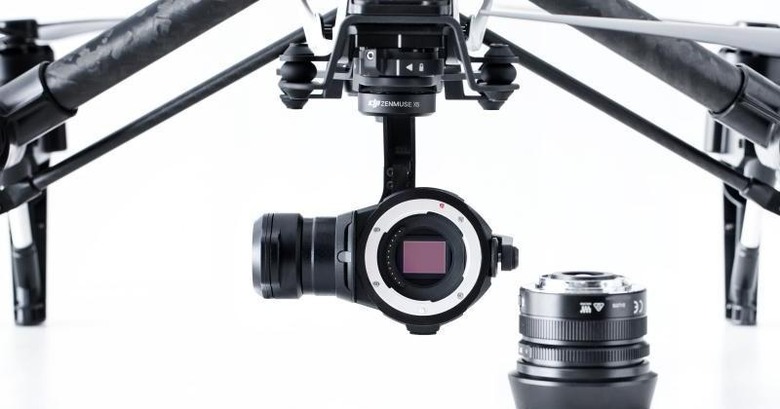 Drones could be useful tools for first responders, and as such Chinese drone maker DJI has partnered with EENA, the European Emergency Number Association, to explore ways in which such aerial technologies could be leveraged by emergency service providers. The duo announced the new partnership today, saying that DJI will supply the drones and related technology to "carefully selected teams of pilots" throughout Europe, among the equipment being DJI's Zenmuse XT thermal camera system and the Phantom and Inspire drones.
Together over the course of the next year or so, EENA and DJI will look into drone technologies and how they can be used by first responders in various environments, conditions, and different types of scenarios. Teams from the Donegal Mountain Rescue Team and Greater Copenhagen Fire Department will be trained on DJI's SDK, M100 platform, and drone hardware, and will test the technology under various scenarios.
U.S. Army wants soldiers to have pocket drones by 2018
For its part, the Denmark-based fire department will look into drone usage applications in incident related to firefighting and chemicals, as well as big car accidents that happen in over-water and urban landscapes. The Donegal team, meanwhile, is already testing the "advanced software applications" with the DJI SDK for rural search-and-rescue missions, and will continue efforts on improving this.
In a statement, DJI Director of Education Romeo Durscher said:
With this partnership, we hope to demonstrate the power of aerial systems in first response missions. Drones are transforming the way first response and civil protection missions operate by not only helping commanders make faster, smarter and better informed decisions, but also by providing first responders with more detailed information from an aerial perspective. The technology is easy to deploy and can be used in dangerous situations without risking pilots' lives. This ultimately saves lives and property.
After the year of testing is up, DJI and EENA will together share details about the experience, including "best practices" for others to employ and insights into how the technology functions in first responder scenarios.
Drones of all sizes could prove vital to the future of emergency medical treatment and disaster scenarios. Unlike land-based transportation methods, drones are unrestricted by road conditions and availability, and won't be hampered by things like floods and fallen obstacles. The technology's use in these scenarios is already being planned elsewhere, such as in Rwanda where a fleet of drones will start delivering medical supplies this upcoming summer.
Under that partnership, Zipline's large drones could make dozens of deliveries a day to hospitals, field medical centers, and other entities in remote locations. While land-based deliveries take weeks or months, these drone deliveries could be completed in a matter of hours, enabling medical professionals to order and receive much-needed medication and supplies within a single day.
SOURCE: PRNewswire