DJI Tello Iron Man Edition drone promises Avengers aerial gameplay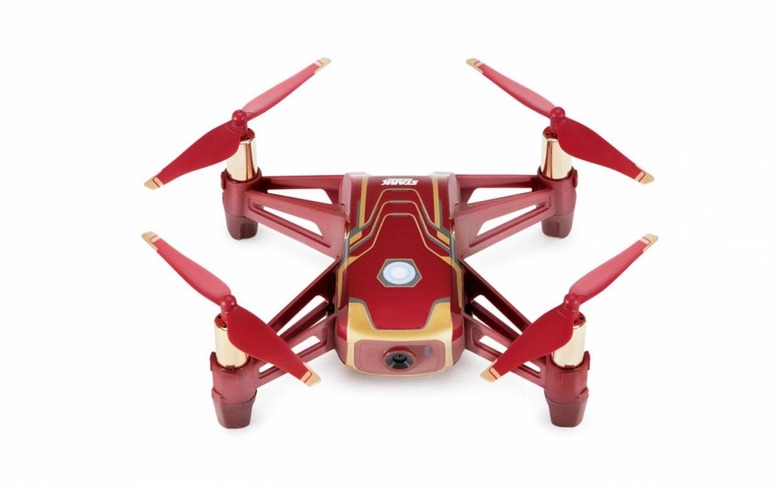 Earlier this year, Ryze Tech debuted a new drone that was centered around being small in size and affordable in price. Though the $99 price Tello was targeting certainly put it in the budget drone range, it was backed by some big names. Specifically, the Tello drone was made using technology from both Intel and DJI. Today, Tello announced something of a follow up to that first drone, and it's got another big company in its corner for this release: Marvel.
Tello's new drone is themed around Iron Man and comes with a design job that matches the superhero's iconic suit. At $129, the new mini drone is a bit more expensive than its predecessor was, something we can probably chalk up to this new licensing deal. Even then, $129 isn't very much money when we're talking about most typical consumer drones.
Tello Iron Man Edition, as it's officially called, sticks with Tello's original goal of helping newcomers to the world of drones learn how to fly – in fact, it's mostly the same as Tello's original drone, only with a fresh coat of paint. Through the Tello Hero app, users will be able to interact with FRIDAY – Tony Stark's AI assistant from the Marvel movies – to accomplish missions and learn what their drone is capable of.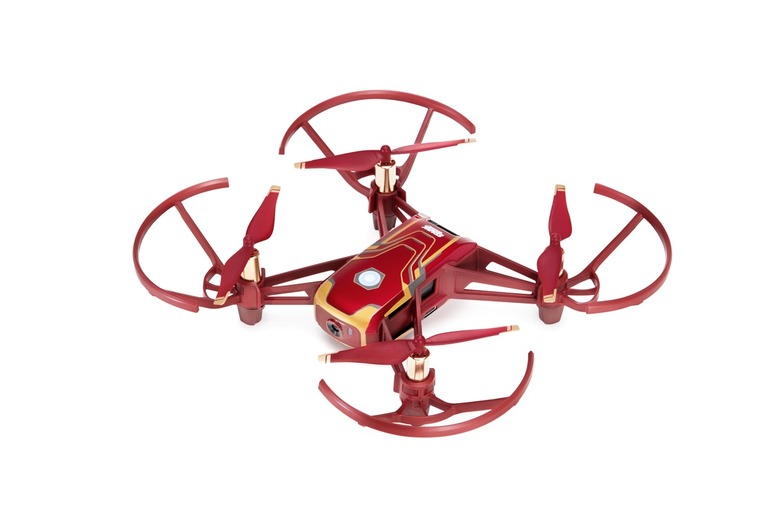 Perhaps the most interesting thing about the Tello Iron Man Edition is that it supports the Tello EDU and Switch Playground apps, Python, and Scratch, so kids can potentially use the drone as something of a coding learning tool. The drone can be programmed to do tricks and other maneuvers when it's up in the air, which is definitely a nice touch in a drone as inexpensive as this one is.
An Intel processor (likely the Movidius Myriad 2 VPU) is still at the core of the Iron Man Edition, as is DJI flight technology like low battery protection. The drone is capable of shooting 5MP photos and recording video at 720p, and uses electronic image stabilization to keep things at least somewhat steady. Maximum flight time is limited to 13 minutes and range caps out at 100 meters, but again, that isn't too bad considering the cost.
So, in the end, this is probably a good pick for beginners, though drone enthusiasts who have been part of the scene for a while now probably won't find much to be excited about. The Tello Iron Man Edition is available beginning today for $129 from
.