DJI Spreading Wings S900 makes light work of heavy equipment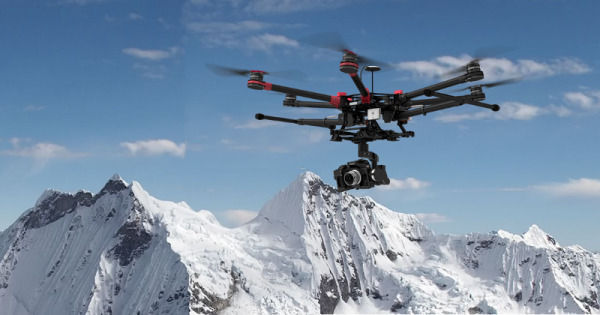 DJI, makers of the popular Phantom personal drones, had a problem. How can it make its more professional Spreading Wings drone more powerful, able to lift heavier video recording equipment and drone parts without dragging the robot down? Fortunately for DJI, it also found an answer, and that answer can be found in each of the Spreading Wings S900's six arms.
DJI employed carbon fiber in making the arms of its latest professional drone. This gives those arms the needed stability and strength and yet kept the added weight to a minimum. But it's not only the arms that got that carbon fiber treatment. Even the foldable landing gear is made out of it too. And speaking of foldable, those arms neatly fold down to make it easier to carry and store, not that you'd find carrying a 3.3 kg drone a completely pleasant task.
That said, the S900 is also built for power to let you, as DJI puts it, "create anywhere". Those six arms each hold a 15-inch propeller. The 16S 12000 mAh battery lets you fly the drone for a maximum of 18 minutes. That may sound too short, but that was measured with a payload of 6.8 kg, hovering at a height of 2 meters.
All that weight-lifting capability is there because, of course, the S900 is built for professionals or aspiring filmmakers. The upper center board is easily removable so that you can easily put in additional drone accessories. That board also features a new power distribution system that now have gold-plated metal bearings and a unique screw that will keep cables in place during flight.
The DJI Spreading Wings S900 is compatible with the company's existing Zenmuse line of gimbals so that you won't have to go out and buy new ones just because you're buying a new drone. As for the S900 itself, DJI has left out availability and pricing details but should soon be available from the usual authorized retailers and partners.
SOURCE: DJI