DJI Ronin-S hands-on: One-handed stabilization for DSLR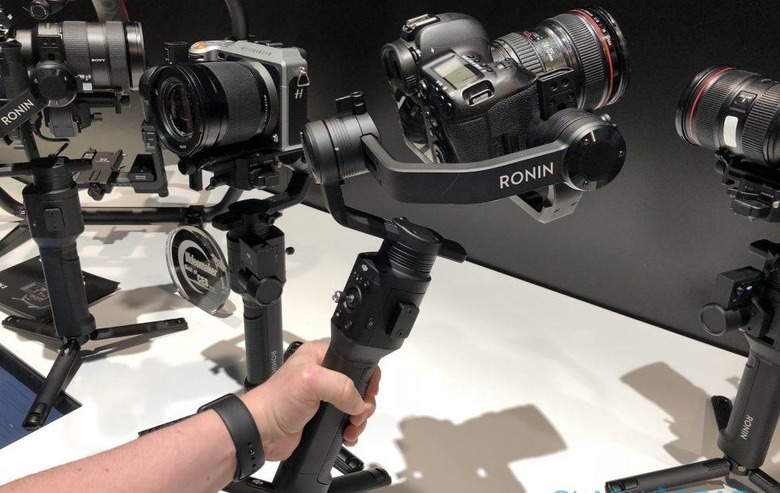 The DJI Ronin-S we're looking at right now is going to take some courage to use for several reasons. Not least of these reasons is the fact that you're going to be holding on to a metal rod that is in turn holding on to your very expensive DSRL or mirrorless camera. On the positive side, this equipment comes from DJI, and we have no good reason not to trust it with said very expensive camera.
The DJI Ronin-S is the company's first single-handed gimbal for DSLR and mirrorless cameras. It's a stabilizer, one that works on 3 axis to bring on both smooth video whilst moving around and smooth photos where possible. This device works with manual controls and has the option to control with a smartphone with a DJI Ronin mobile app.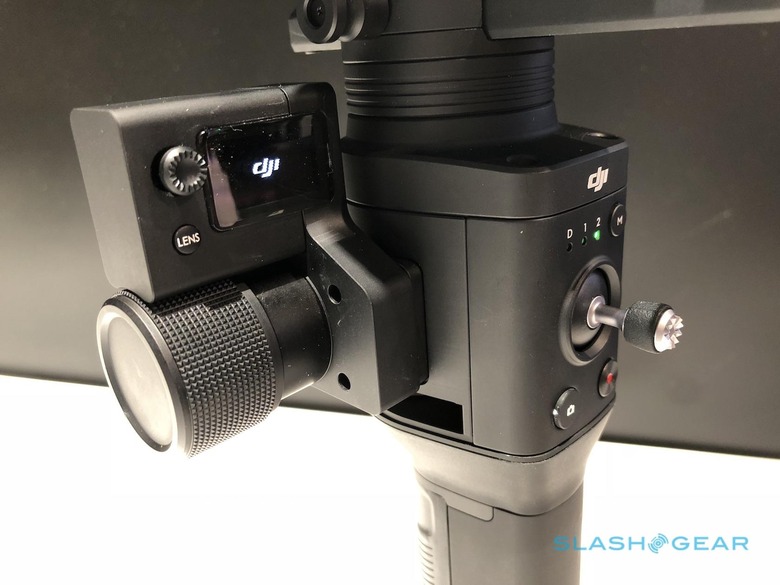 The DJI Ronin-S has simple manual controls including a mode toggle button, connected camera snap and connected video record. There's a joystick as well. In addition to connected record and snap buttons, this machine is able to control both in-camera and in-lens optical stabilization tech (you'll need the app for that.)
This device's connected controls mean DJI had to optimize for each specific camera – which in turn means only a limited set of cameras will work. Canon 5D, Panasonic GH, and Sony Alpha are on the list for now.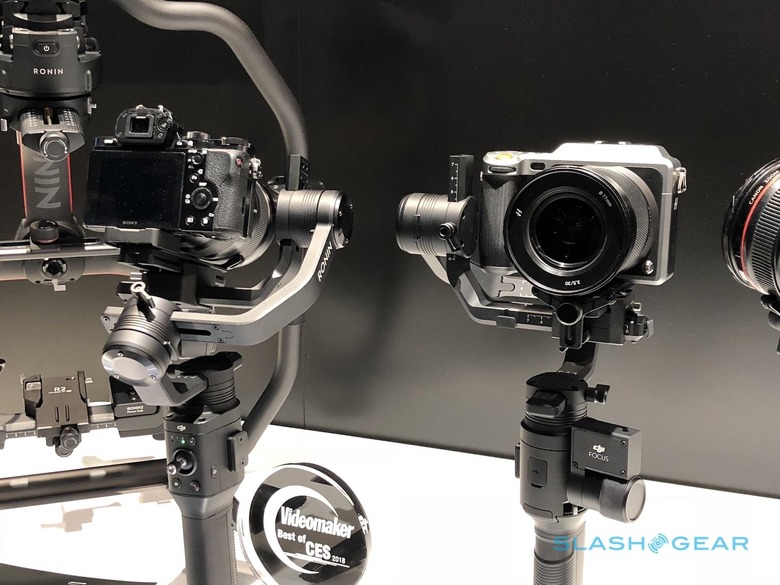 The battery on this device is replaceable, much like past DJI gimbals, but unlike the most recent gimbal from the company made for mobile devices. We do not yet know how long this device's single battery will last – we'll see later this year when we get our hands on a review unit.
Our brief experience with this gimbal has us wishing it was out on the market right this minute. While we'll be wishing for compatibility with every single camera on the market, DJI seems to be hitting the right top-level names for now.
Pricing has yet to be announced by DJI for the DJI Ronin-S. This gimbal will be made available by DJI in the second half of this year. Stay tuned and we'll relay to you when that'll happen as soon as we become informed!