DJI Phantom 4 Advanced Offers Up To 30 Minutes Of Flight Time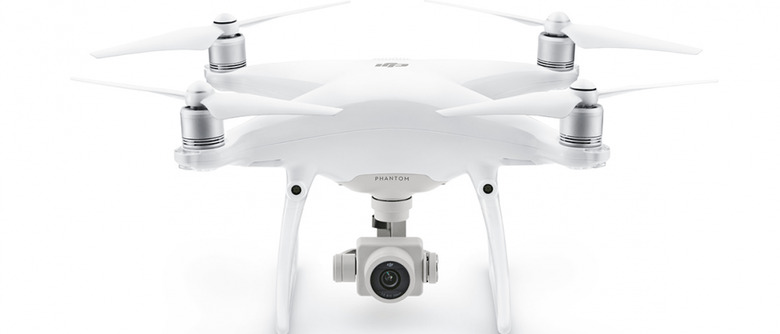 If you've been looking at picking up a drone in DJI's popular Phantom line, you may want to consider the Phantom 4 Advanced. Introduced today, the Phantom 4 Advanced looks similar to previous Phantom drones, but comes with a whole host of upgrades that should make it stand out from the rest of the lineup. One of the most important features comes in the form of flight time, which maxes out at an impressive 30 minutes for the Phantom 4 Advanced.
DJI says that you'll be able to get the most out of the Phantom 4 Advanced's intelligent batteries by using the DJI GO 4 app, which will give you a readout on battery life and estimate your remaining flight time by analyzing how far you've already traveled. The app will also let you know when it's time to turn around if you want to make it back before the battery dies, which is a handy feature indeed.
Of course, battery life is only one part of the equation when we're talking about drones and their capabilities. Another star feature of the Phantom 4 Advanced is its 1-inch 20MP sensor that can record H.264 4K videos at 60 frames per second or H.265 4K video at 30 fps. DJI has also released a remote control with a built-in 5.5-inch 1080p display that will allow you to track what you're recording in real time and use the DJI GO 4 app.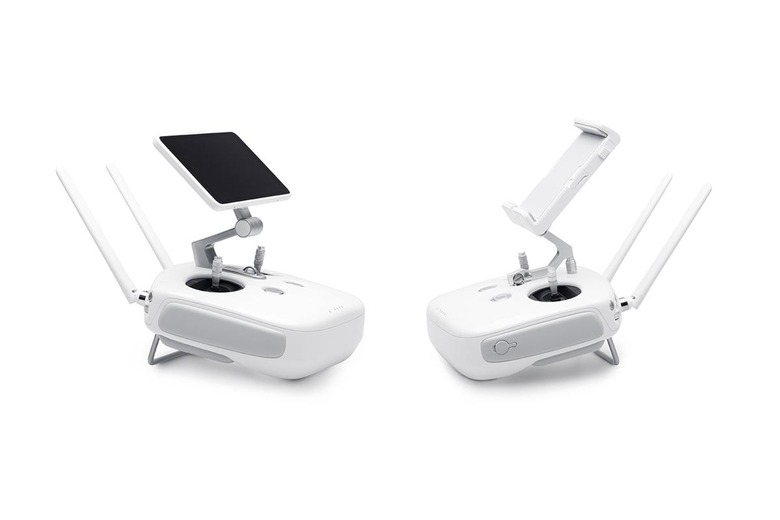 Along with this release comes a number of interesting control options. For instance, you can use Draw mode to trace a route on your display for the drone to follow, allowing you to control the camera separately while the drone follows the path you've laid out. You can also enable ActiveTrack to keep the camera trained on a subject, whether that's following behind them, providing a steady profile, or flying freely while the camera remains focused on what it's tracking.
As is usually the case with these DJI drones, the Phantom 4 Advanced offers sensor redundancy in the case of its compass modules and IMU units, which helps keep flight stable. The Phantom 4 Advanced comes in near the cost of the Phantom 4 Pro, with DJI asking $1,359 for the model with a standard remote and $1,649 for the drone and a remote with a built-in screen. It sounds like a fairly solid deal if you're in the market for a new drone, and if you'd like to read more about it (or buy one), you need only check out the source link below.
SOURCE: DJI