DJI Phantom 3 Standard drone has plenty of features for beginners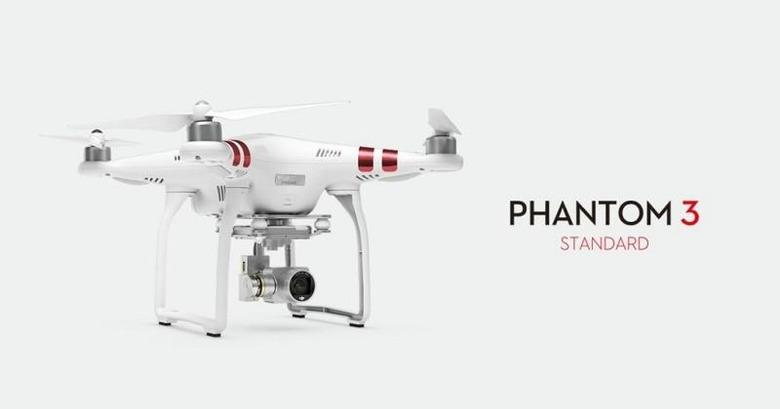 Drone-maker DJI has just unveiled the new Phantom 3 Standard, a model that includes the essential features from the Advanced and Professional versions, but with a much lower price and aimed at users just getting started with drone photography and video capturing. Priced at just $799 and available for purchase from today, the Phantom 3 Standard makes things like stability and viewing live footage easy, so users can focus on getting the best footage possible.
Starting off with the drone's camera, Phantom 3 Standard can capture video in 2.7K HD at 30 fps and 40 Mbps. It can also take 12MP still images, with support for RAW shooting. The drone's flight controller includes a WiFi range extender for a users' smartphone, which relies on the DJI GO mobile app to display the camera feed in real-time.
Like other drone models in DJI's range, the flight time is up to 25 minutes, along with a top speed of 16 meters per second. There's also 3-axis stabilization and a range of 1km (0.62 miles) for transmitting the real-time video footage. While photo and video settings are also handled by the smartphone app, the controller features a physical wheel to quickly change the camera's angle.
The Phantom 3 Standard is the first model to debut DJI's new shooting modes, including Follow Me and Point of Interest. The first is used to follow behind a specified target, while the second will have the drone keep camera pointed at it as it continually circles around with a set height, speed, and radius. This features will come to other Phantom 3 models via a future firmware update.
SOURCE DJI