DJI Osmo RAW puts a micro 4/3 4K Zenmuse X5R in your hand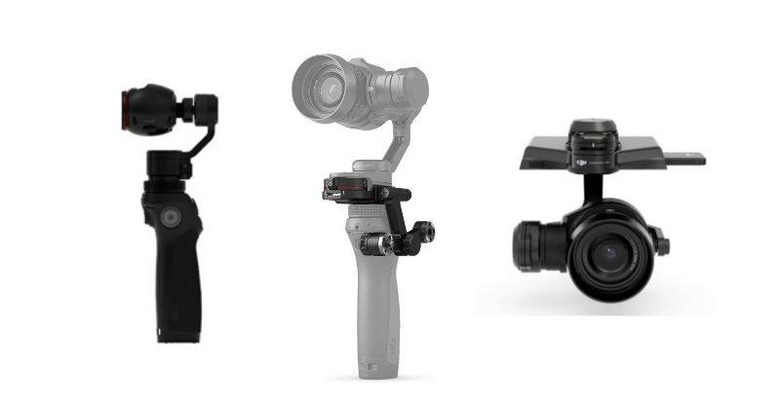 Last year, DJI, a name more known for its drones and gimbals, made an interesting proposition. It put its tried and tested cameras and gimbals on a stick to offer the same professional-level stabilization and photography in a more handy form, pun totally intended. That was the DJI Osmo. Now, DJI is taking that idea to the next level with the DJI Osmo RAW and Osmo Pro, two packages that put DJI's micro four-thirds 4K Zenmuse cameras, the X5R and the X5, almost in the palm of your hands.
DJI naturally bills the Zenmuse X5R as the best in class M4/3 camera. And by "class" it really means the smallest, lossless 4K camera around. Originally designed for drone photography, the X5R offers a 16 megapixel sensor with an ISO range of 100 to 25,600, interchangeable lenses, 1.7 Gbps average video bitrates, and the ability to record in CameraDNG format. "R", as it happens, stands for RAW.
Now all of that can be used with the Osmo stick to bring the same stabilization and RAW photography to handheld footage. Unlike the Zenmuse X3, the Zenmuse X5R, and the X5 for that matter, connects to the Osmo using an adaptor. It records video on a removable 512 SSD storage. With the X5R, the combination is called the Osmo RAW. With the non-RAW micro four-thirds X5, it is the Osmo Pro. In all other aspects, the RAW and Pro versions offer the same conveniences, like controls via thumbsticks as well as smartphone apps.
Owners of the Osmo with a Zenmuse X3 need not be too jealous or regret not waiting for a more powerful pair. DJI is also launching a $129 accessory simply called the Z-Axis. Sitting in between the Osmo and X3 camera itself, the Z-Axis offers full stabilization on the fourth and vertical axis. The accessory has a built-in shock absorber, tilt angle adjust button, and a knob for controlling spring tension.
Pricing and availability of the new Osmo RAW and Osmo Pro are promised to be revealed soon.