DJI Osmo Pocket puts smartphone cameras on notice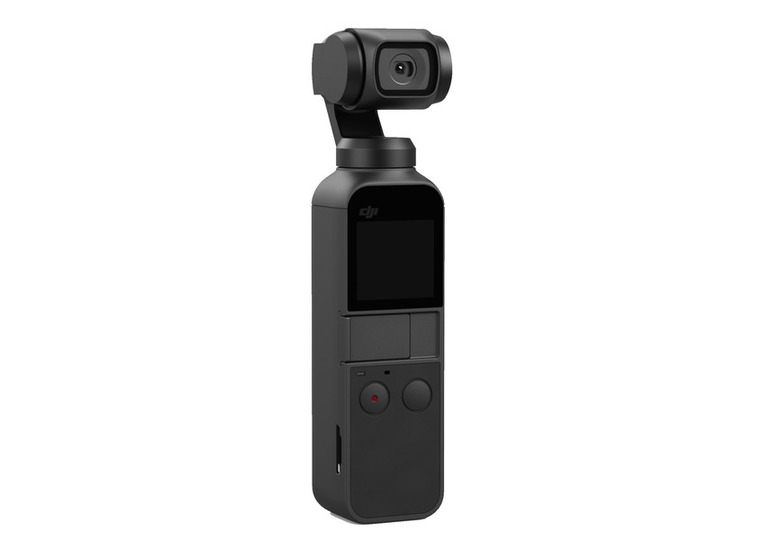 We're used to seeing nothing but drones out of DJI, but every once and a while, it's been known to shake things up a bit. Today it's doing just that by announcing the Osmo Pocket, a new mini camera that seems perfectly poised to take on smartphone cameras. As DJI fans can probably already tell by the name alone, the main feature here is stabilization, as the Osmo Pocket comes equipped with a 3-axis gimbal.
With that gimbal, the Osmo Pocket already has a leg up on smartphone cameras, which usually rely on optical or digital image stabilization (unless, of you course, you use a gimbal made for smartphones, which DJI also releases under the Osmo brand). The company says that the Osmo Pocket is the "smallest 3-axis stabilized handheld camera" it's ever produced, and even though that's a very specific list of qualifiers, we believe it, as the camera seems particularly tiny.
According to DJI's spec sheet, the camera on the Osmo Pocket uses a 1/2.3" CMOS sensor and an F2.0 lens that has a field of view of 80-degrees. It's capable of capturing 12MP photos or recording 100Mbps video in 4K60, so it seems pretty capable for how small it is. In the video below, DJI covers the Osmo Pocket's various shooting modes, which include 3x3 panoramas, face tracking, subject tracking (dubbed Activetrack), Motionlapse, and Nightshot.
One interesting thing about the Osmo Pocket is its universal port, which can be used to connect different accessories. Some of the accessories DJI has announced thus far include a waterproof case, smartphone adapters for iPhones and USB-C Android phones, a 3.5mm jack for connecting a mic, a charging case, and yes, even a selfie stick. Finally, the camera comes with a 875mAh battery that lasts for as long as 140 minutes, according to DJI.
All in all, it sounds like a solid portable camera if you're looking for something more beyond the camera on your smartphone. The Osmo Pocket is available today from DJI's website for $349 and ships out about two weeks after purchase.