DJI Osmo Mobile 2 packs phone stabilization for $129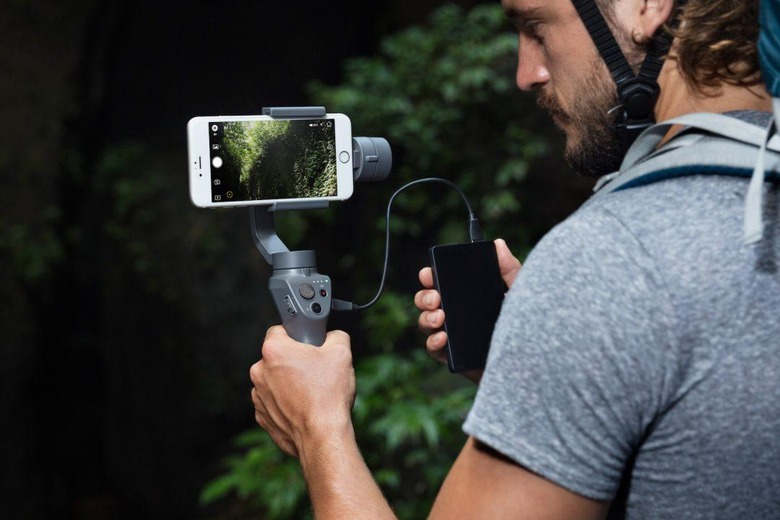 DJI may have made a name for itself with drones, but for many photographers its the company's stabilizing gimbals that are essential, and now there's an even cheaper option. The DJI Osmo Mobile 2 is, as the name suggests, the follow-up to the original Osmo, revamped with a far cheaper sticker price of just $129. Meanwhile, DJI also has a new stabilizer intended for DSLRs and mirrorless cameras.
The Osmo Mobile 2 has a three-axis gimbal, like its predecessor, to counteract hand-shake and smooth out pans and tilts. Made from high-strength modified nylon, there's a two-way mobile clamp for landscape and portrait use, while the whole thing has a folding design for slotting it into a backpack more readily. A 1/4-inch universal screw mount has been added this time around, too.
On the handle there are simplified cameras controls, including options for ISO, shutter speed, and other settings, but this time they're joined with a zoom slider. That, DJI says, supports film-esque techniques like dolly zoom. The battery has been upgraded, and the Osmo Mobile 2 should last for over 15 hours – a whopping three times the old model – and there's a USB port so that you can now use that lengthier battery to keep your smartphone topped up, too.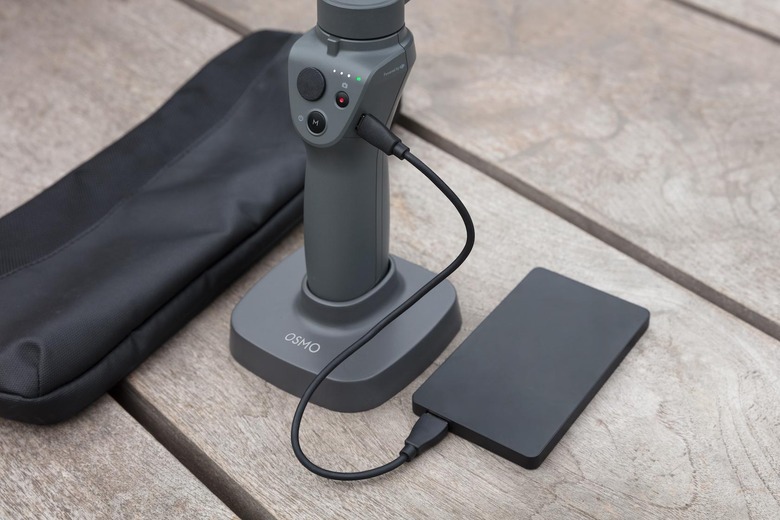 In the companion DJI GO app there's an ActiveTrack feature to lock onto and follow subjects, while Motion Timelapse supports up to five different camera positions. Hyperlapse blends timelapses with camera motion, and there are Panorama, Long Exposure, and LightTrail modes. The app also supports live-streaming to YouTube and Facebook.
It's not DJI's only new product for CES 2018, mind. The DJI Ronin-S is the company's first ever single-handed stabilizer for DSLR and mirrorless cameras, rather than smartphones. As with the Osmo Mobile 2 there's a three-axis gimbal which promises to smooth out shake and judder in both photos and videos.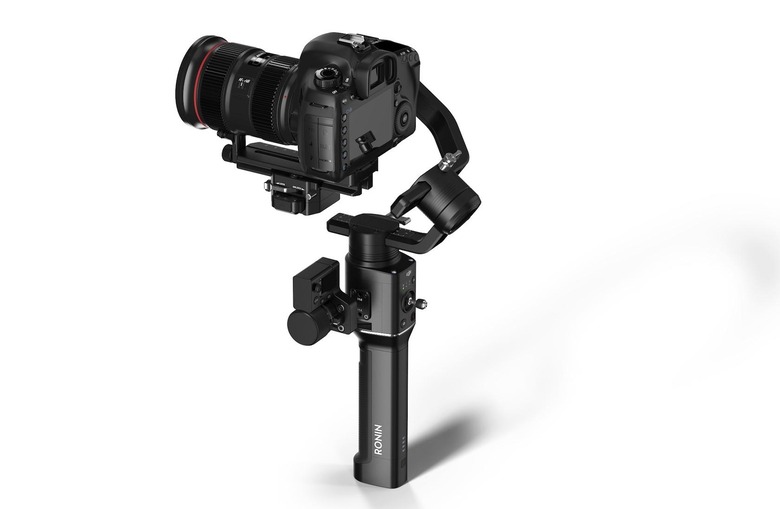 Of course, since cameras are generally much bigger and heavier than smartphones, DJI had to make some changes. The Ronin-S will be available with two different frame sizes – one for DSLRs, the other for mirrorless cameras – each with high-torque motors. DJI says they're up to the job of stabilizing even larger cameras like the Canon 5D, in addition to Panasonic's GH series and Sony's Alpha models, and even if they've got lengthy zooms.
Setup promises to be simple, too. A push mode can adjust pan and tilt by hand, with axis locks to make the whole process quicker. The curved design is intended to leave access to the preview screen even while shooting at angles, and the battery can be hot-swapped. There are dedicated camera and gimbal control buttons on the handle, with a joystick to adjust the framing manually, while a new Sport mode is intended to make faster movements more effective.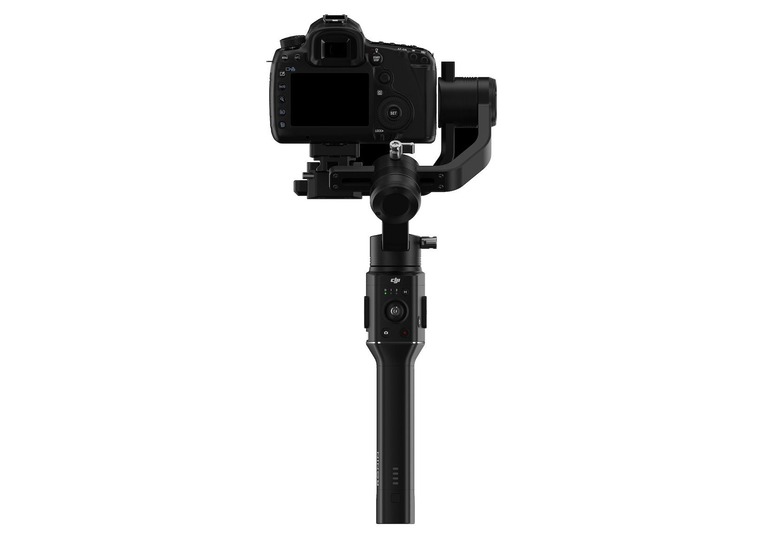 Throw in the app, meanwhile, and you get the same Panorama, Hyperlapse, Track, and CamAnchor features as with the Osmo Mobile 2. The Ronin-S is also compatible with DJI's Pro accessory line-up, including a Focus Control Center to adjust the camera's focus on the fly, a vehicle mount, DJI Master Force, DJI Master Wheels, an external focus motor, and a cheese plate adapter. DJI will also offer a dual-handle support.
The DJI Osmo Mobile 2 will start shipping in February, with preorders from January 23. It'll be priced at $129. As for the DJI Ronin-S, pricing will be confirmed closer to its launch sometime in Q2 2018.