DJI Mavic Mini Photos Leak Ahead Of Announcement This Week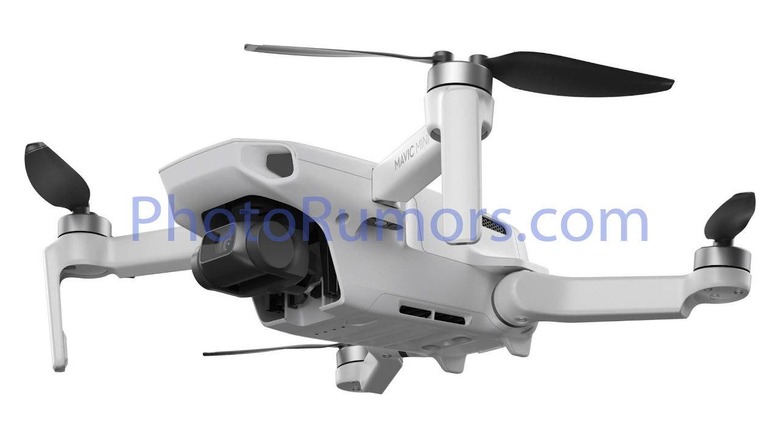 DJI is perhaps best known in the consumer drone market but it has been relatively silent of late, at least as far as UAVs were concerned. Most of its recent products focused on its OSMO gimbal system and a drone that rolled but did not fly. It seems that is ready to reclaim the skies once again this month but in a smaller way, literally. The Mini version of DJI's Mavic may due for a debut in a few days but not before the drone is leaked in a few product photos.
The consumer drone market is a rather crowded one in the low and lightweight end of the spectrum. Most, however, come from smaller and lesser-known brands, not all of which come with the quality and performance you'd expect from the likes of DJI. Perhaps seeing a market opportunity, the famed drone-maker is aiming for a smaller form factor with the DJI Mavic Mini.
Based on previous leaks, the Mavic Mini will weigh only 249 g and have a diagonal span of 170 mm without the propellers. That definitely classifies it in the lightweight division and, based on other photos, can nestle comfortably in one hand. That also bodes well for its portability that will surely interest enthusiasts and amateurs.
That's not to say the DJI Mavic Mini will be an underdog in specs, at least not within reason. It has a 12 megapixel 1/2.3-inch CMOS sensor with an 81.9-degree lens and f/2.6 aperture. It can even record 4K video at 30 fps. That said, due to size constraints, it can only advertise around 18 minutes of flying time with no wind to fight against.
That said, do expect the DJI Mavic Mini to cost a bit more than your run of the mill mini drone. Leaked price starts at $399 just for the drone itself but it might also come in a $649 "Fly More" combo that includes a travel case, propeller guards, a charging dock, and more. DJI is expected to announce the Mavic Mini on October 30.