DJI Goggles RE give drone racers a first-person view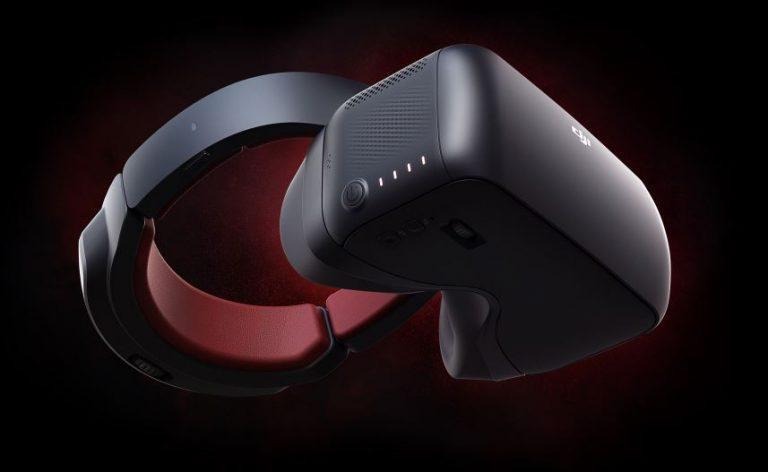 More than a year ago, drone maker DJI revealed its first pair of DJI Goggles. It wasn't until May that those goggles started shipping out to customers and now, a mere six month later, DJI is back with a new version. This new headset is called DJI Goggles RE, with the new edition to the name short for "Racing Edition."
Yes, these new DJI Goggles were made for drone racing enthusiasts. While they seem somewhat similar in design to the original DJI Goggles, they feature a new black matte color scheme with red leather padding on the headband. The new specs definitely look a fair degree sleeker than the original DJI Goggles, but the changes go deeper than mere aesthetics.
Perhaps the most noteworthy feature is that you don't need to own a DJI-made drone to use these. Video streaming relies on the OcuSync Video Transmission Module, which DJI says is compatible with a "variety of multi-rotor and fixed-wing aircraft." That module offers 12 transmission channels, which will help reduce interference during races where multiple drones are operating in close proximity to one another, and automatic Frequency-Hopping Spread Spectrum transmission, which will jump between 2.4 and 5.8GHz channels when there's too much noise on one.
That transmission module can reach latencies as low as 50ms and has a maximum control range that tops out at 7km. Transmission resolution clocks in at 1280x960, and you can even connect two pairs of DJI Googles RE or an extra Mavic Pro Controller to the OcuSync transmitter, allowing a spectator to watch with the extra headset or with a smart device connected to the controller.
The company's external OcuSync Camera is also compatible with DJI Goggles RE, offering a global shutter and a 148-degree field of view. Furthermore, the Goggles support a number of different third-party flight controllers, including F3, F4, KISS, and Naze. Obviously, while DJI Goggles RE are meant first and foremost for drone racing enthusiasts, DJI envisions many different applications across a number of industries, such as search and rescue operations or building inspections.
All in all, it sounds like DJI Goggles RE offer quite the improvement over the standard DJI Goggles. They'll begin shipping out at the end of November with a fairly hefty price tag – if you want to grab a standalone version of the DJI Goggles RE, they'll cost $549. They'll also be available in a combo pack that includes an OcuSync Air System and a DJI Goggles Carry More Backpack for $859.