DJI and uAvionix partner to introduce ADS-B collision avoidance dev kits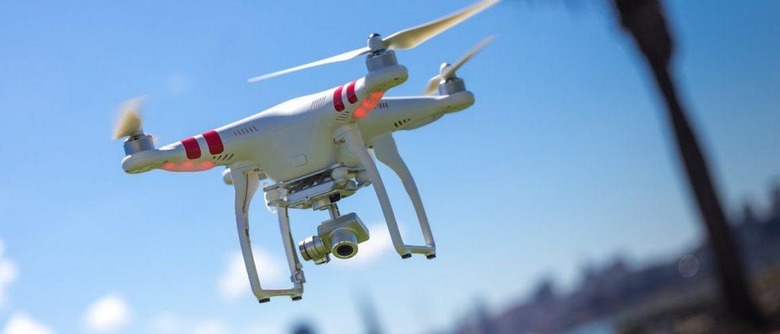 Drones are everywhere these days, and their presence in the skies often brings up questions of air traffic safety. With corporations and consumers both adopting drones at a fast pace, some may be concerned by the possibility of mid-air collisions or drones that make their way into restricted airspace. DJI and uAvionix are looking to solve that issue with a new partnership that will see collision avoidance developer kits come to DJI's drones.
These developer kits will use the Automatic Dependent Surveillance – Broadcast (ADS-B) technology present in uAvionix's line of Ping sensors, which allow the drones to detect when other aircraft are nearby and implement avoidance maneuvers that are appropriate for the situation. With the development kit, DJI says that developers will be able to "create customized applications that use Ping ADS-B data to implement collision avoidance to suit their needs."
The nice thing about uAvionix's sensors interacting directly with DJI's onboard SDK is that the drones don't necessarily need input from the controller to take action with collision avoidance. Using ADS-B also means that the drones themselves can broadcast their location to other aircraft and air traffic controllers in the area, which should make for safer skies overall.
There's no word yet on when the two will release the development kit, but DJI has shown that's it's very interested increasing airspace safety over the past few years, so it seems reasonable to assume that the two companies will have it available rather quickly. In any case, we'll be interested tin seeing whether or not this sort of self-regulation will help ease concerns of drones operating in national airspaces.