DJI and Hasselblad launch drone bundle for aerial photography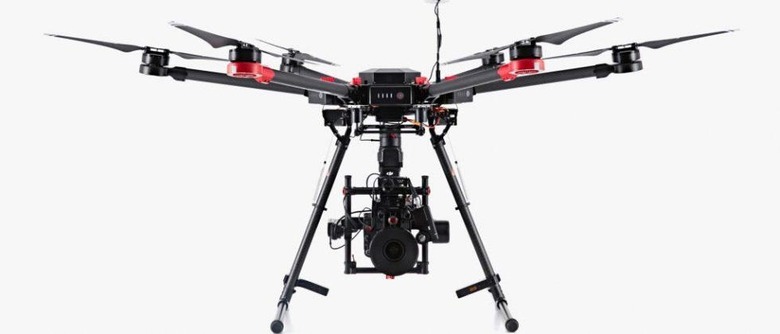 Remember back in November when DJI acquired a stake in Hasselblad? We're seeing the fruits of that today, with the two companies launching a drone bundle that includes all the equipment needed to take some great aerial photographs. As expected, the bundle is composed of hardware from both companies, with Hasselblad taking care of the photography aspects and DJI furnishing the drone itself.
The bundle — which costs a hefty $4,599 — features DJI's M600 drone alongside half a dozen intelligent batteries and the Ronin-MX gimbal system. Connectivity comes by way of the Lightbridge 2 transmission system, and there's app control. Power management can be customized to suit the user's needs or preferences, there's an A3 flight controller, and, finally, a dust-proof propulsion system.
That's just the drone aspect of it, though. For its part, Hasselblad has tossed in its A5D camera, which can transmit content back to the operator at distances up to 5 kilometers. As expected, the camera is sealed to keep dust, bugs, and other nasties out of the body.
The A5D camera is made for aerial photography, and can be had with either 50-megapixel or 80-megapixel sensor. The camera boasts sensors that are almost double the size of sensors found in a DSLR, something contrasted by a compact and relatively lightweight camera body. The camera includes connectors for a flight management system and more, and includes the maker's Nature Color Solution, a locking firewire connection, and improved locking system.