DJay Pro for iPhone embraces 3D Touch and Apple Watch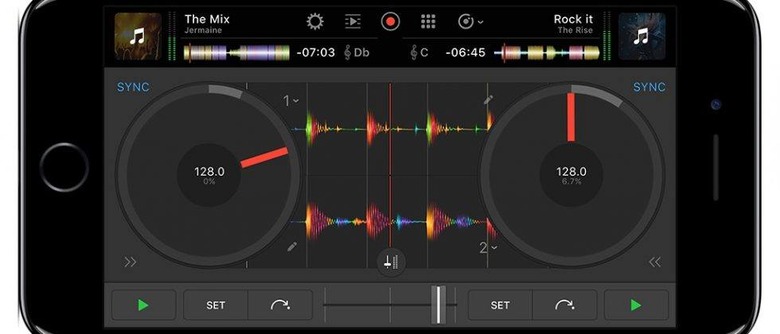 Most of us have probably never wanted to create a professional DJ playlist on a mobile device, but Algoriddim doesn't cater to the masses. It's popular iPad app, DJay Pro, is a mix of high-level digital mixology with a heavy dose of tablet portability. Now the company has an iPhone 7 companion app for DJay Pro users, but it's not just a port. If you look closely, DJay Pro for iPhone is the next generation of mobile mixing and scratching.
Much like the DJay Pro you might know and love, the iPhone 7 variant offers Spotify integration as well as the ability to dip into your locally stored files. Jog wheels, waveforms, sampler, video and four decks also make the jump to the iPhone.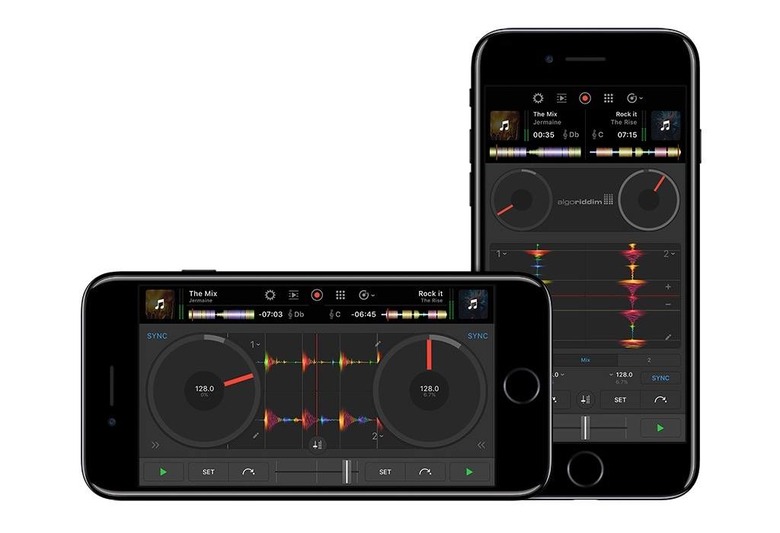 Where the iPhone picks up new tricks is with 3D Touch, Haptic Feedback and Apple Watch integration. 3D Touch will pulse your fingers when you perform tasks like picking a track up for playback at a different spot. Algoriddim says its new interaction "provides a completely new workflow and user experience in music apps."
Apple Watch users won't be able to mix a new track from their wrists (I'm sure Algoriddim will get there someday), but they can run an automix created with DJay Pro. You'll also be able to scan through your playlist, cue and mix songs and control "advanced audio effects" like loops — from your wrist.
Oh, and you can link your iPhone to a standalone controller and use DJay Pro if that's your pleasure. There are models from Pioneer, Casio, Numark, and more, ranging from compact mixers intended to give you a few physical controls on the move, through to full-sized desktop decks with twin jog-dials and independent displays. Alternatively, you can plug in a USB multi-channel audio interface.
As phones get better and faster at processing data, Algoriddim is providing a high-level look at what a true professional tool should be with DJay Pro for iPhone. It's robust, and utilizes the right features of an iPhone for the right purposes. You can download it now from the App Store, where it's priced at $4.99.
MORE Algoriddim