DJ Creates CMYK Vinyl Records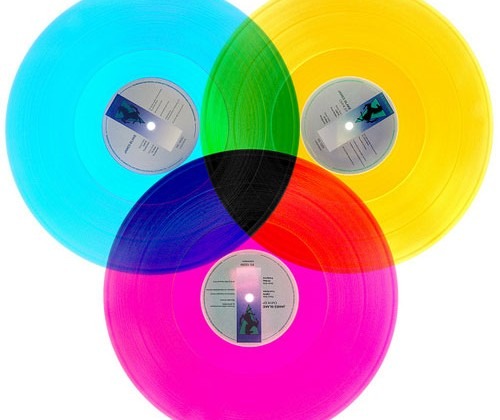 I have no idea who the artist from Europe named James Blake is or he appears to be some sort of DJ, but his records are really cool. The dude has created a set of vinyl records that are called the CMYK EP. The record was recorded at home and the album is offered in three colors.
The LPs are in yellow, magenta, and cyan colors just like the ink inside your printer. When you overlap the three records you end up with the CMYK color model and it's really cool. Apparently, the records have been out for a while now, I guess we are too lame to know about cool vinyl here in the states.
The music is some sort of electronic hip hop, which leaves me thinking of those bad European dance tunes used in some of the movies I have seen. Check out the associated video from James Blake below.
Via Laughing Squid