DIY Xbox 360 HDD upgrade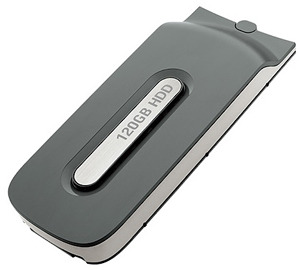 Want to upgrade the hard drive on your Xbox 360, but don't feel like shelling out $179? Apparently you can get the same 120GB HDD on your 360 for a lot less.
This is one of those hacks that requires a little bit of extra effort, but I'm sure that it's nothing you can't handle. You will need to get a specific hard drive. Very specifically, you will need a Western Digital SATA BEVS-LAT 120 GB drive. Then you'll need to download the Hddhacker v0.90 tool created by TheSpecialist, copy your hddss.bin file from your original HDD over to the new one, and use it to flash the firmware on the new drive. See, it's as easy as pie.
So there you have it, a little hard work to save you close to $100. Sadly, when you're finished, your 360 won't proudly announce its 120GB HDD on the front of the case. But it's what's inside that counts right?
Hack Your Way to a 120GB Xbox 360 HDD For $100 Less [via dailytech]