DIY Speaker Media Cabinet or Trunk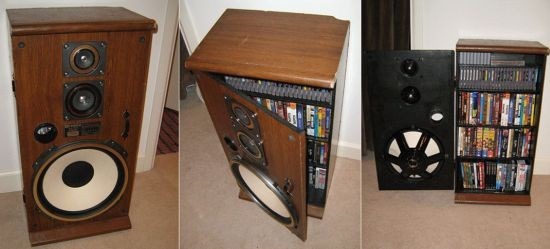 Alright, so I'm a bit DIY challenged, I always have the best of intentions but somehow even with a mind as creative as mine it doesn't always show through in my craftsmanship. I blame my tendency to be overly clumsy, but it doesn't keep me from admiring all the retired tech devices turned into something more useful than garbage.
This old speaker cabinet has been turned into a media cabinet, to hide away all of your dvds. Yes it might look a little beat up and probably not quite the most chic cabinet you could snag but you have to love any gadget that finds itself useful once again.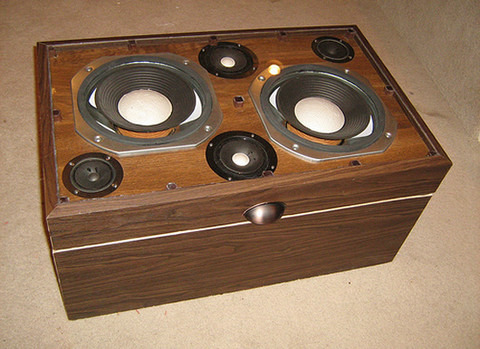 In case you hadn't figured it out yet, the modder removed the black exterior to expose the hardware, but that could also be useful if the black cover was torn or beat up already. As far as mod goes, this appears to be one of the more simple projects to give a whirl. The speaker as shown in the photo can also be turned into a trunk as well.
[via bornrich]