DIY bioimplant project aims to start a Tesla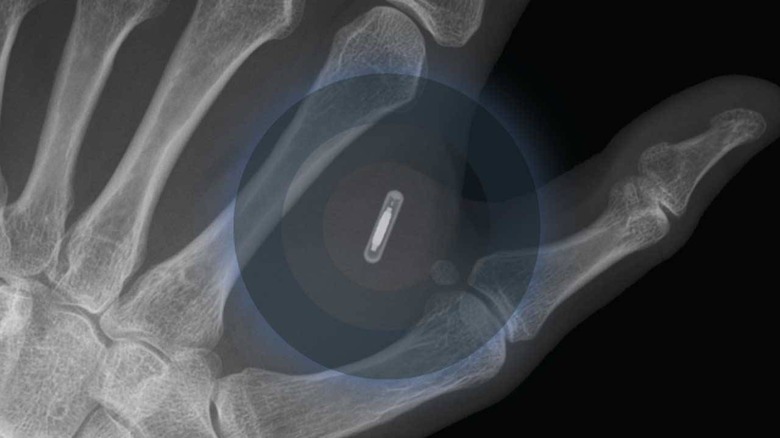 A project is underway on Hackaday that follows a person called Amie DD who is trying to get an implantable RFID transponder to be able to start a Tesla car. The bioimplant is installed in the woman's left hand and is an X-Series transponder implant in bioglass that was injected using a needle. The implant is an xNT NFC Chip that measures 2 x 12mm.
The xNT tag operates at 13.56MHz and is an NFC Type 2 chip encased in a cylindrical sterile, biocompatible implant package. The ISO14443A device is compatible with all ISD 14443A RFID systems. The implant is fully NFC Type 2 compliant and compatible with all NFC devices.
The car that the hacker is trying to start using the chip is a 2018 Tesla Model 3. The hacker was able to read the data off a Tesla Model 3 valet key to transfer the information needed for starting the car to the implant. The Valet keys were ordered directly from Tesla, and the hacker says she plans to have the Tesla service tech show her how the keys are paired to the vehicle.
The project did require the user to melt the Tesla RFID cards in acetone to get the RFID chip inside. The process of obtaining the chip was successful. She notes that cards melted from the center first, possibly because of the Tesla logo there. The hacker now has to finish the project to make the key work.
The final steps included getting the Tesla chip encapsulated to be implantable. Amie DD plans to implant the chip next. The project is an interesting one, and being able to open and start your car without having to bother with keys is appealing.