Divoom Onbeat-X1 Bluetooth Speaker Ships March 27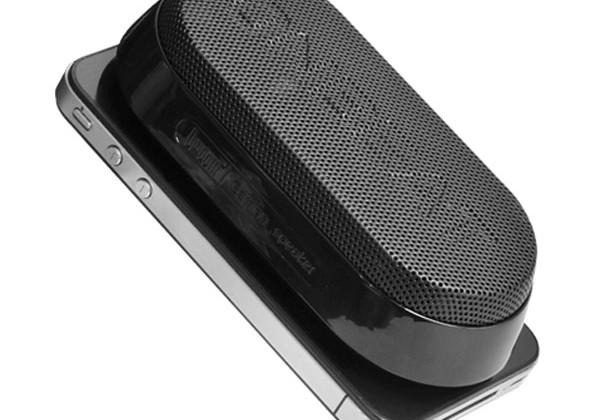 Last month we talked briefly about the new Bluetooth gaming speaker called the Onbeat-X1. The speaker is designed to stick on the back of your smartphone and improve the sound while you play your favorite video game or watch video. We mentioned last month that the device was set to ship later in February, but that didn't happen.
The manufacturer has just announced that the speaker will ship on March 27 and can be pre-ordered online at various retailers. The Bluetooth gaming speaker has what the manufacturer calls Vibration Bass that reacts to gaming action with shakes and vibrations to provide a more realistic gaming experience. The speaker attaches to the back of your smartphone using three suction cups and promises to be light enough to not get in the way.
The Bluetooth speaker is available in black or silver and white versions to match your iPhone or other device. The speaker has an internal rechargeable battery good for up to eight hours of music playback and recharges via a micro USB port. The speaker is compatible with all Bluetooth devices.
The Onbeat-X1 is also compatible with devices that don't have integrated Bluetooth using a 3.5 mm audio cable. The speaker has 4 W of power and 40 ohms impedance. The frequency range is 80-20 kHz and the speaker measures 115 x 53 x 85 mm. The speaker can be pre-ordered for $39.99 on Amazon and other locations.
[via Divoom]