This week the folks behind F5 Robotics have revealed DiveBot, also known as the "world's first ready-to-use underwater HD ROV under $1300." That's quite the feat, making such a device at such a price, and it's coming in a way that's no small challenge for the public as well – it'll be crowd-funded on its way to reality. Through the crowd-funding platform indegogo, users will be able to put down an amount of cash that will gain them early access to a final product, knowledge that they helped fun the project, or just a friendly letter saying "thanks!"
With this ROV (Remotely Operated Vehicle) you'll be able to dive on deep into the sea with a collection of parts that are at once easy to construct and inexpensive to purchase. This project includes no less than some of the brand new F5 Robotics XStream Brushless Thrusters, a rather successful set of robot-friendly parts that are selling like wild right this minute. DiveBot uses at least two of these thrusters as a set of its most important components.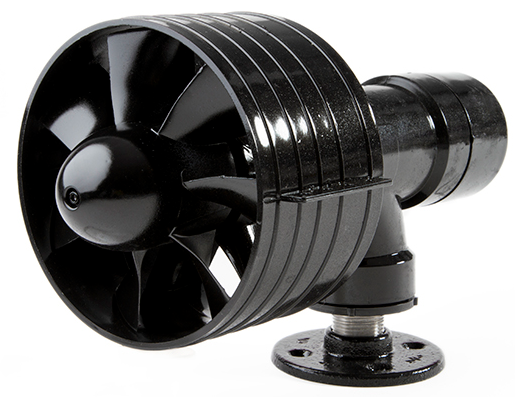 With DiveBot, users will have the option to choose from one of several different kits. First there's a DIY Development Platform that users can purchase to create whatever final vision they've got for their version of DiveBot at home. This set comes with the chassis and the thrusters so you'll be able to create your own model.
Next there's the Standard Version which will be wired with a high definition camera and a 50-foot tether complete with controls as well as video-out so you can hook up your own display onboard your ship, whatever that may be. The price of the DIY kit is currently projected to be between $600 and $700 USD while the Standard Version will be closer to $1200, then there's one final version – the Deluxe Version.
The Deluxe Version is so exclusive that there's not even a price for it yet – it's so wild and crazy that you'll not even be able to handle it! It includes the same hardware you get with the Standard Version but in this case you've got a 150-foot tether, a Waterproof Pelican case to carry everything in on the go, and a lovely daylight-viewable 7-inch LCD display (for all your viewing needs.) This and each other version coming soon will be available with optional "upgrades" to 500 feet of tether and AUX lighting – go big!