Displio WiFi display shows you what you want to see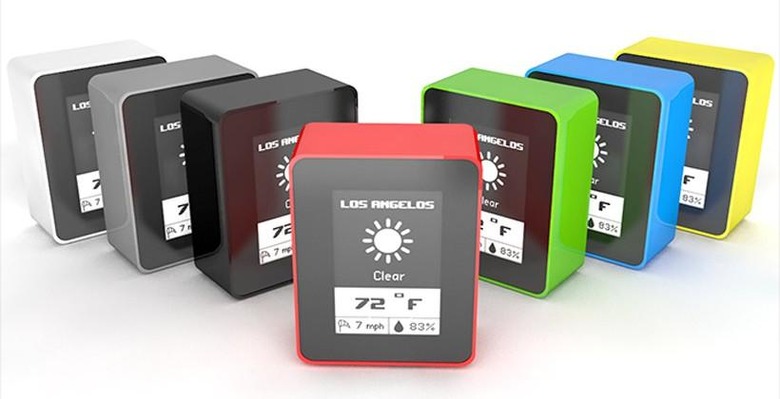 We all have smartphones with calendars today or calendars on our computers at work and home that can help us keep organized. The problem for some of us is that we need to see what we have going on during the day frequently to keep from forgetting when we get busy. You could constantly pull out your smartphone and check your calendar, but that gets annoying. This is where Displio comes in.
Displio is a small display screen that can be configured to show you whatever you want to see from weather data to your list of appointments for the day. The folks behind Displio call the screens widgets and there are a lot of them that the screen can show.
In addition to your calendar and weather, the display can show email message counts, FitBit data, Facebook likes and messages, Twitter feeds, reminders, PayPal balances, and tracking details for shipments among other things. The widgets and display content are controlled via a smartphone app.
The Displio device is offered in seven different colors and can be had in a wood casing as well. It gets power from an internal battery allowing it to be placed anywhere you want it. Users tap the device to reload it and the display will reorient to how you place it on a surface. The screen is a 2.7-inch E Ink unit and it has a speaker for alert sounds. The project is on Kickstarter seeking $65,000 and has raised over $18,000 with 33 days to go. A pledge of $99 or more will get you a Displio with shipping this June.
SOURCE: Kickstarter