DisplayMate crowns 9.7-inch iPad Pro the best LCD display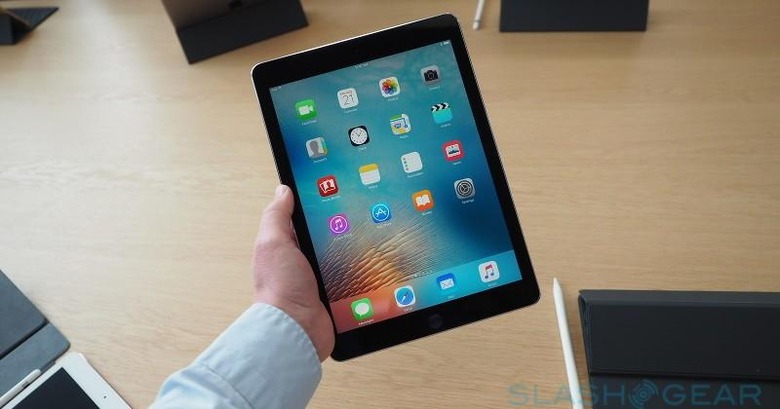 It is really no surprise that the newest and smaller 9.7-inch iPad Pro would outperfrom the iPad Air 2 in the display department, since it does outrank it everywhere else except in price. It is, however, perhaps unexpected that this iPad Pro would also trump all other LCD displays, including the larger 12.9-inch iPad Pro (except in one case). That is definitely the finding that DisplayMate reached with the iPad Pro, claiming unambiguously that it was by far the best performing LCD screen they have ever tested.
Although the new iPad Pro and the iPad Air 2 share the same screen size and resolution, the former immediately sets itself apart with the True Tone feature not found even in the larger iPad Pro. However, DisplayMate's tests go beyond that feature and they still found the iPad Pro to be near perfect among other LCD screens.
For one, the tablet actually supports two color gamuts. The first is the usual sRGB/Rec.709 that is used for almost all content for the Internet, TVs, monitors, etc. But in addition, it also supports DCI-P3 Wide Color Gamut that is used in more recent 4K UHD TV sets as well as Digital Cinema. The 9.7-inch iPad Pro is also recorded to have the brightest screen they have ever measured, with a score of 511 nits, 20% higher than the iPad Air 2's 415 nits. In addition, Apple's new anti-reflectance coating gives it the lowest reflectance on any mobile display.
The one area where the 9.7-inch iPad Pro actually failed to impress was in contrast ratio. Although it scored a good 1,022, it fell short of the larger iPad Pro's 1,631. Aside from this, screen size, and pixel resolution, however, the smaller iPad Pro wins in all other areas. At least as far as displays are concerned.
DisplayMate posits that some of these features could very well make it to the iPhone 7, especially the adoption of DCI-P3 Wide Color Gamut as well as the new anti-reflectance coating. Apple does seem to be still finding ways to perfect its LCD screens, which could perhaps raise doubts about its rumored switch to OLED soon.
SOURCE: DisplayMate