DisplayLink DL-5500 to support 4K video via USB 3.0 connection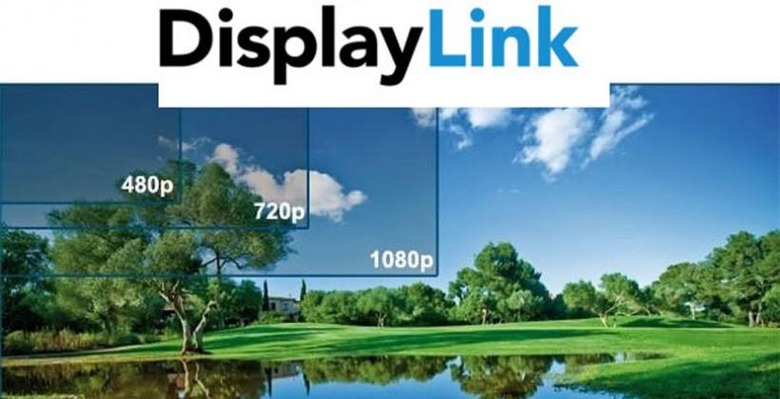 A few years ago if you wanted to run multiple monitors, you needed a video card with multiple outputs or multiple video cards in your PC. DisplayLink came along and offered a way to connect an additional monitor to your machine using a USB port. With the faster USB 3.0 ports common on PCs today, DisplayPort has been upping its resolution and performance.
DisplayLink adapters have supported full HD resolution for a while. With the future looking like 4K is going to be the norm and some affordable 4K displays now on the market, DisplayLink is upping its game again. The company has promised that its latest DisplayLink hardware will support 4K UHD video when connected to a USB 3.0 port.
DisplayLink has already been offering dual head HD outputs. The new DL-5500 chipset can support resolutions of up to 3840x2160 over a single USB 3.0 connection. If you need more resolution, you will need to connect a DisplayLink adapter to a DisplayPort.
When connected to a DisplayPort, the resolution supported is up to 4096x3072. The DL-5500 chipset will work on a USB 2.0 port, but frames will be dropped affecting image quality. No products have been announced using the new DisplayLink DL-5500 chip at this time.
SOURCE: EverythingUSB