DisplayLink Debuts First USB 3.0 Graphics Adapter At IDF 2011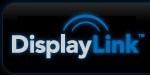 DisplayLink has announced the first USB 3.0 graphics adapter this week at IDF 2011. DisplayLink has been offering USB graphics adapters making it easy to add more screens to your computer for a while now. The new adapter that has been announced is the first to take advantage of the faster USB 3.0 port. The adapter using USB 3.0 that has been unveiled is by a company called Winstars and is dubbed the SuperSpeed USB 3.0 to HDMI adapter.
The adapter is ready for the next generation of Intel CPUs and USB 3.0 computers according to Winstars. The adapter uses the DisplayLink DL-3500 chip inside for high-performance graphics. The coolest part about the graphics adapter is that the HDMI port allows the use of a HDTV as a monitor. The adapter also allows for the highest resolutions supported by a standard computer monitor.
The adapter will do up to 2560 x 1600 resolution, which is what the 30-inch computer screens support and is higher than HD. Any HDTV plugged in will be able to show full HD resolution movies and content. The display adapter will also support mirror and extended mode and has 3D support and more. The Winstars adapter will land in the US soon at an undisclosed price.