Disney's Star Wars: Galaxy's Edge is about to unleash a major new ride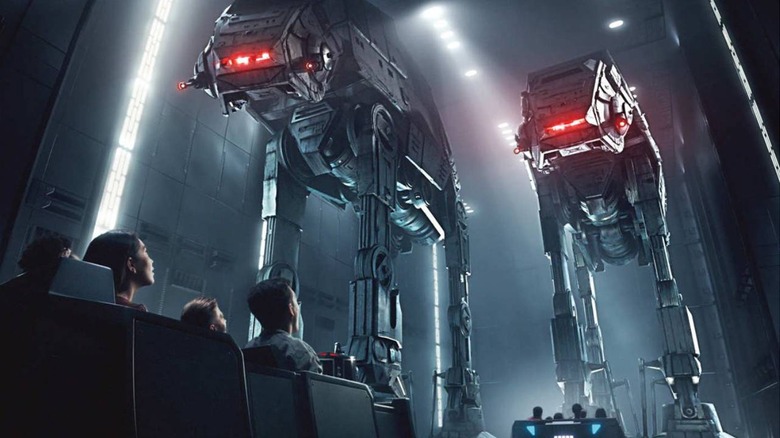 Disney has announced plans to launch another major ride at its Galaxy's Edge theme park starting later this year. The 'Rise of the Resistance' ride will first arrive at the Disney World Resort later this year, followed by a similar launch at Disneyland in California in early 2019. Disney calls this the 'most immersive and advanced attraction' it has ever launched at one of its parks.
Disney says it will wrap up work on the ride at Walt Disney World 'soon,' after which point the Imagineers team will head over to California to finish the work at Disneyland Resort. The ride will first open at Disney World on December 5, 2019, followed by Disneyland on January 17, 2020.
The 'Star Wars: Rise of the Resistance' attraction will 'blue the lines between fantasy and reality,' Disney announced on Thursday. Riders will find themselves thrust amid a 'climatic battle' between the Resistance and the First Order.
The company tease that attraction guests will find themselves captured by a First Order Star Destroyer on their way to a secret base where General Organa and Rey are located. Some unspecified Resistance heroes will swoop in to save the guests, helping them escape the destroyer and protect the secret base. All of this, Disney says, is an effort to 'stay one step ahead of Kylo Ren.'
'Rise of the Resistance' will join Disney's first Galaxy's Edge ride 'Millennium Falcon: Smuggler's Run,' which is currently available at Disneyland in California. The vast Galaxy's Edge themed areas of the Disney parks is styled after the Star Wars universe, offering guests 14 acres of attractions to experience the sci-fi world in a very real way.