Disney-themed bionics include Iron Man and Star Wars prosthetic hands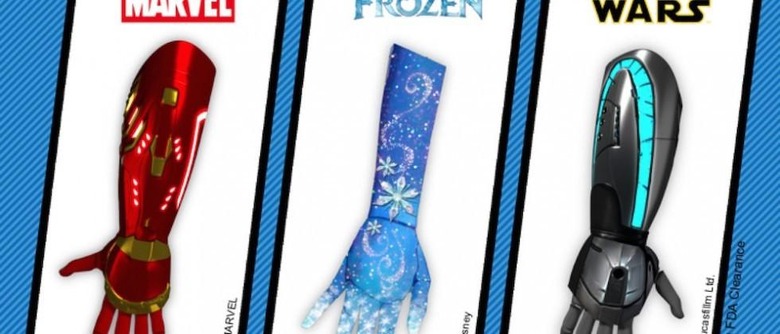 Remember that awesome video back in March where Robert Downey Jr. brought a custom 3D-printed Iron Man prosthetic arm to a 7-year-old boy? Well, it turns out that affordable kid-friendly bionic limbs are much closer to reality than expected. The startup Open Bionics (which, to be clear, was not involved in the prosthetic delivered by Downey Jr.) has teamed up with Disney to make bionic hands designed after characters from Iron Man, Frozen, and Star Wars.
Coming in 2016, Open Bionics' new 3D-printed prosthetics for kids include the designs of the arm from Iron Man's high-tech suit, the sparkling glove of Frozen's Queen Elsa, and a model inspired by Star Wars' lightsabers. They will priced at around $500, making them incredibly cheap compared to any existing prosthetic options for amputees.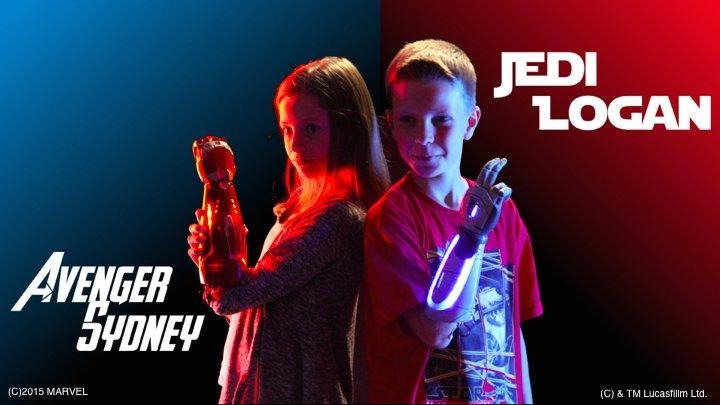 Open Bionics took part in this year's Disney Accelerator program, which is how the collaboration came about. Disney was even kind enough to drop any fees for royalty licenses, helping to keep the bionics' price down for consumers, as well as have their creative teams lend a hand in coming up with the designs.
These Iron Man, Frozen, and Star Wars models even feature LED lighting to make the designs more authentic, and the Iron Man arm has a vibration motor to simulate firing a blast of energy from the hand.
SOURCE Open Bionics
VIA Engadget