Disney+ streaming service detailed: Price, launch date and everything else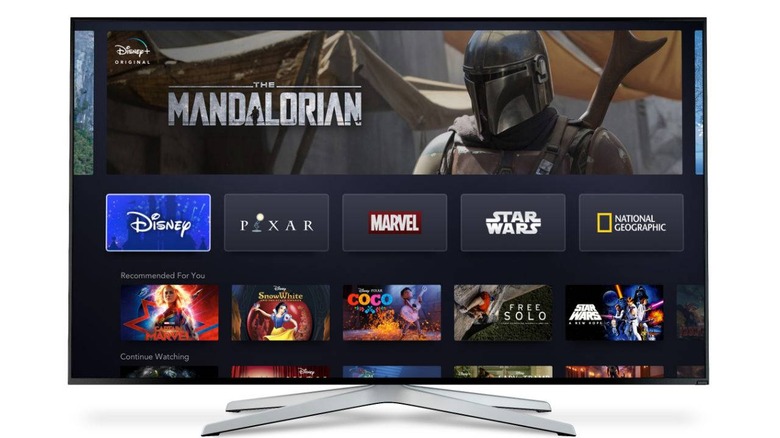 The anticipated (or dreaded, depending on who you ask) Disney streaming service Disney+ has been officially detailed in an announcement today. The company revealed plans to launch the service on November 12 at a price point considerably lower than many rumors had claimed. The service will be offered in the United States at launch and will include a vast library of content.
Price
If you were expecting to pay $15 or more per month, Disney has good news: its streaming service will only cost $6.99/month, pricing it lower than Netflix, Hulu, and most other premium streaming options. For that price, customers will get access to content from the Star Wars universe, Marvel, Pixar, Disney, and National Geographic.
Original content
In addition to offering Disney's established catalog of movies and other shows, Disney+ will offer its subscribers more than 25 original series and 10 original movies, specials, and documentaries during its first year. This original content will come from 'some of the industry's most prolific and creative storytellers,' the company said.
Disney revealed some of the original content customers can expect, including three series from Marvel Studios, a Frozen 2 documentary from Disney, short content based on Toy Story from Pixar, two series from National Geographic, and a Phineas and Ferb movie from Disney Television Animation.
The company previously announced a number of original projects it had planned, including a scripted live-action Star Wars show called The Mandalorian and a Loki series from Marvel Studios. On top of that, Disney+ will launch with all 30 seasons of The Simpsons with other Fox content dropping throughout the first year. This is all on top of more than 7500 TV show episodes and more than 500 blockbuster movies, according to Disney.
The platform
Disney explains that customers will be able to access Disney+ through a wide variety of consumer devices, including their phones and tablets, smart TVs, set-top boxes, and gaming consoles. The service will support 4K HDR on compatible displays and will also enable users to access 'an unprecedented amount of content' offline, though an exact figure wasn't provided.
Availability
Though Disney+ will first debut in the United States in November, the company says it plans to 'rapidly expand' the service into markets around the world. Disney will offer plans in the majority of major regions globally within the next two years, but there's no word on which destinations will get it next. Individuals who are interested in signing up can head over to the official website to enter their email address and get updates as they arrive.