Disney Parks Hit Google Maps Street View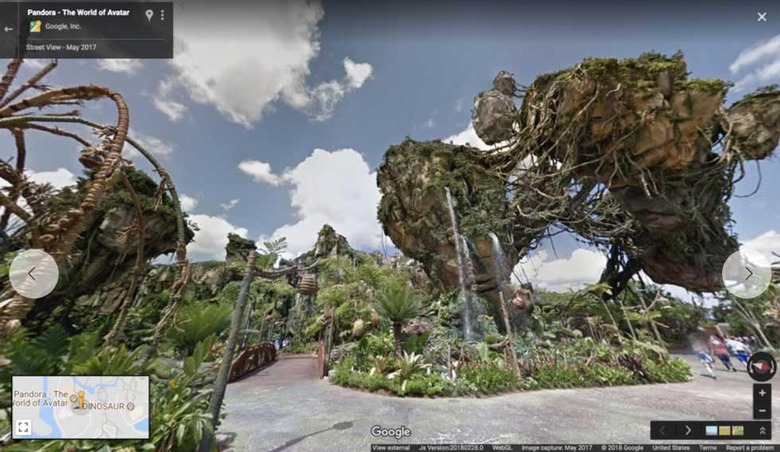 If you ever wanted to go to a Disney theme park without having to stand in long lines to see the park, Google has your answer. Google has announced that Disney Parks have come to Google Maps Street View giving you a walking level view of the parks and attractions. Google has 11 Disney Parks in its catalog.
The tours promise to let you see all the rides, attractions, and castles in the park. You can tour all the parks using Google Maps from the main Maps application. Maps lets you tour attractions and parks including Pandora- The World of Avatar, Epcot, Epcot Morocco, Disney Magic Kingdom Park, Disney Springs, California Adventures, Guardians of the Galaxy, Mickey & Minnie's Houses, Disney Hollywood Studios, and Disney's Typhoon Lagoon Water Park.
Google has spent lots of time updating Google Maps over the last several years. One of the changes it has made was to block reviews left by former employees of a company. Google also added public transit direction and notifications.
Google Maps recently launched for Android Go and a new feature helps public transportation users to eliminate missed stops. One big improvement that Google Maps has made specifically benefitted Street View.
This improvement took misaligned images and aligned them properly using computer algorithms. This technique meant that no one had to go and retake all the images Google already has.
SOURCE: Google