Disney mulling over possibility of Star Wars theme park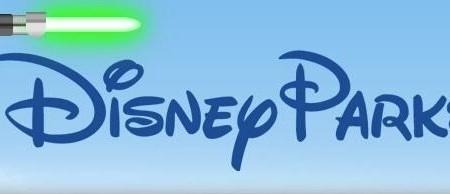 Remember back in October when Disney bought Lucasfilm for over $4 billion? Disney is looking to put that money to good use, and they've already announced that Star Wars: Episode VII will be making its way to theaters in 2015, but it seems the company is looking to expand the franchise even more by possibly creating a Star Wars-themed park at one of the company's Disney parks.
According to screenshots taken from a survey that was given to season pass holders and other frequent goers of various Disney parks, the company is asking folks what they would think about a possible "Star Wars themed land at the Disneyland Resort." Needless to say, Disney may be looking at adding a little bit of Star Wars to its parks, which would be pretty amazing.
Of course, Disney World has been home to the Star Tours amusement ride for some time now, which is a "3D, motion-simulated space flight that launches you into the world of Star Wars." (Get a feel for it here.) However, it looks like Disney is wanting to expand on that to dedicate an entire section of one of its parks to Star Wars.
Another question in the survey asks people how familiar they are with the Star Wars series, including the characters, settings, and stories, in order to get a feel for how many of their loyal guests know about Star Wars. However, it seems like a pretty obvious question to us, and we bet that as long as Disney built such a park, people will come.