Disney Mix is a family-friendly messaging app that's safe for kids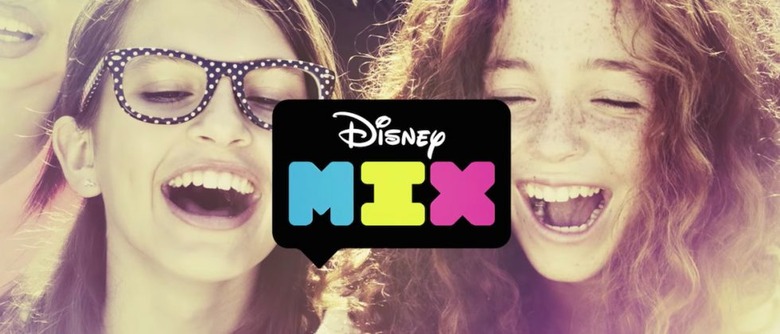 If the thought of yet another mobile messaging app is enough to make you gag, well, you're probably not alone. But now Disney has gotten into the game with Mix, a messaging app that's specially designed for kids and families. Available now on iOS and Android, Disney Mix may not seem as impressive as services like WhatsApp or Snapchat, but it includes a number of features designed to keep kids and pre-teens safe online.
Mix isn't just about sending text messages, however, as it also a number of social media-inspired uses. This includes the ability to play movie-related games, meme creations tools, and sharing stickers with characters from just about every Disney franchise in existence.
When kids first sign up, they must agree to a series of safety guidelines that includes "stay safe," "respect others," and "keep it clean." These include reminders not to share personal details online, not to use bad language, and that things like bullying and harassment won't be tolerated.
Inside every chat is a moderation tool in the form of a "Whistle" icon at the top of the screen. When pressed, the conversation is reported and an adult moderator can step in to handle the situation. Disney adds that it will temporarily or permanently ban users who break the community rules, and if users need to remove someone from their friends list, they can just swipe left across their name.
Disney hopes that Mix will help encourage parents to talk to their children about using the app, its rules, and how to behave online. Additional features planned for a future update include the ability to share photos and videos within a safe environment.